Get Directions
Oak Island Lighthouse
The Oak Island Lighthouse was completed in 1958 with lights that can be seen for 24 nautical miles! Two types of tours await visitors: Top tours up the 131 steps or Second-level tours just 12 steps up. Age restrictions do apply. For tour reservations, email oakislandlighthouse@gmail.com. Admission is free but donations are gladly appreciated.
Climb the 133 steps to the top of the Oak Island Lighthouse for a view of the island that simply can't be beat!!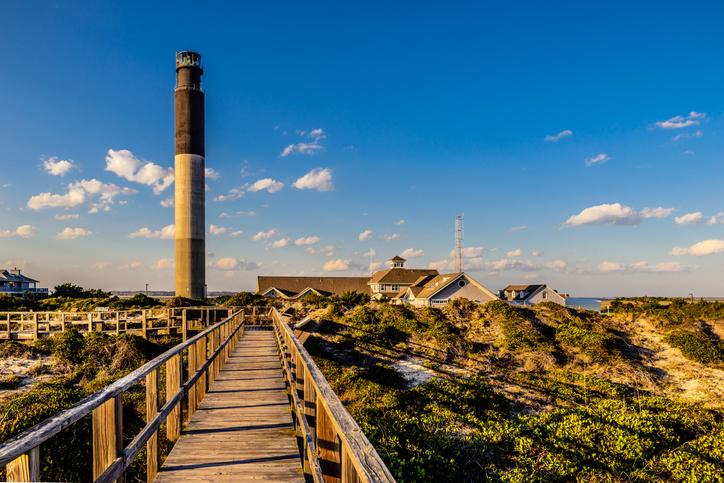 Oak Island Lighthouse Details:
Explore Oak Island and Southport
Enjoy the best of Oak Island and Southport when you stay in an Oak Island vacation rental! With our local guide to the events, attractions, and activities that await, you're sure to enjoy a stay on the Carolina coast!