The only souvenirs available along Caswell Beach, NC are the shells collected during quiet low tide walks along the shore. Caswell Beach is a four-mile stretch of long, sandy beaches located at the eastern end of Oak Island, right at the mouth of the Cape Fear River.
Caswell Beach, NC Attractions & Points of Interest
Oak Island Golf Club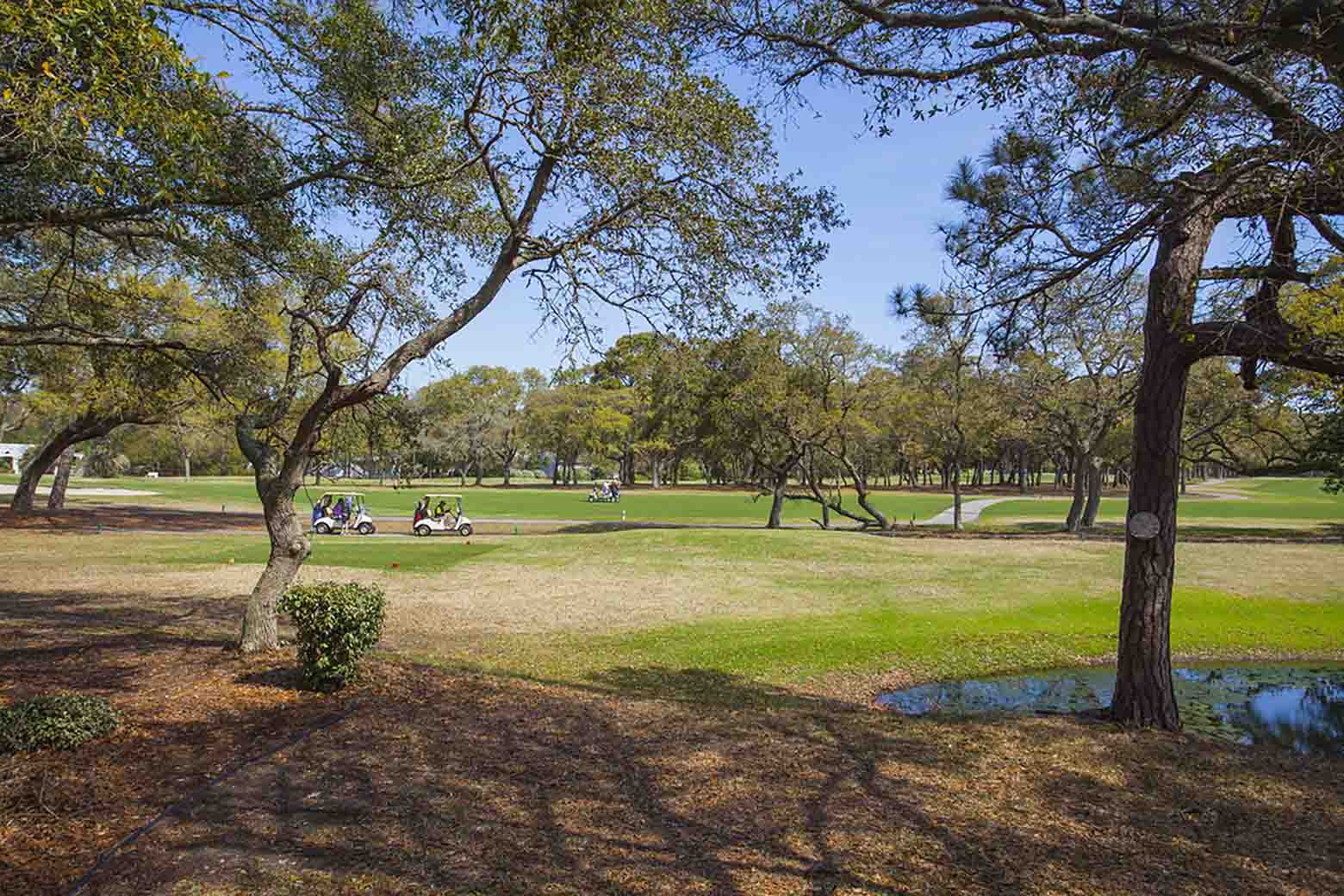 The lone commercial establishment found along Caswell is the Oak Island Golf Club. This stunning 18-hole championship course features wind-shaped live oaks and yaupon trees that serve as a constant reminder of a golfer's most formidable challenge - the ever present wind. Up for the challenge? Margaret Rudd & Associates would be happy to book your tee time at discounted rates for our Oak Island vacation rental guests!
Sand Dunes, Cottages and Turtles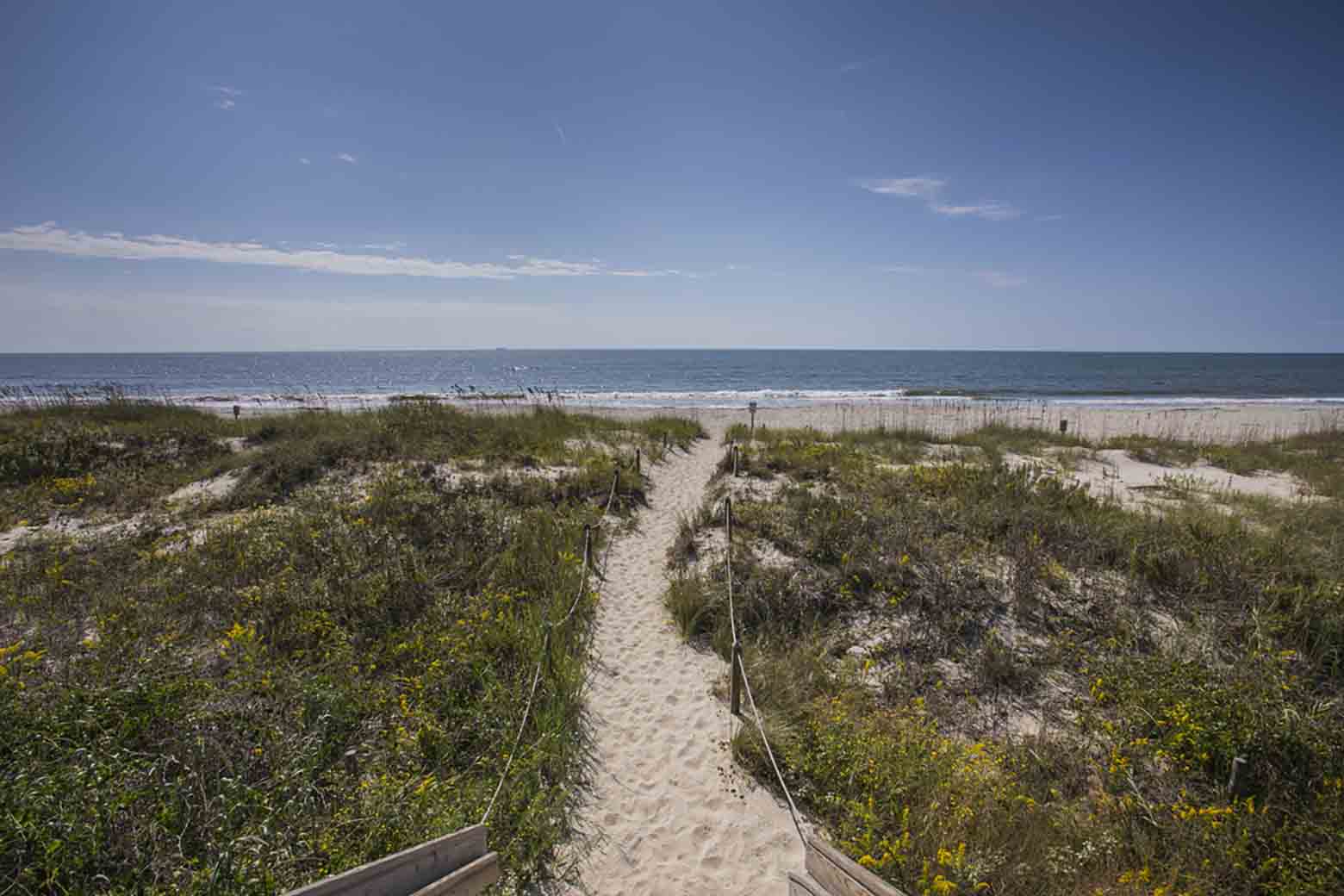 Deep dunes and sprawling cottages line the beach where you may have it all to yourself for much of the year..except for the sea turtles. As a protected nesting area, Caswell Beach is monitored from May until August with guests having an opportunity for a once-in-a-lifetime experience of watching a tiny sea turtle inch its way to the ocean for its first swim.
The Oak Island Light House



As the least populated of the Brunswick County beaches, the most distinguishing feature of Caswell Beach NC is the Oak Island Lighthouse which illumniates the Cape Fear with the second most powerful beacon in the world!
Caswell Beach, NC Things To Do
Climb the 133 ladder steps to the top of the Oak Island Lighthouse
Go shell hunting at low tide
Play a round of golf at Oak Island Golf Club (Grab dinner at Duffer's)
Soak up the sun on the uncrowded beaches
Take your fur baby for an early morning stroll along the shore
Enjoy the view - ocean side or sound side, Caswell offers both