(910) 448-0188
Get Directions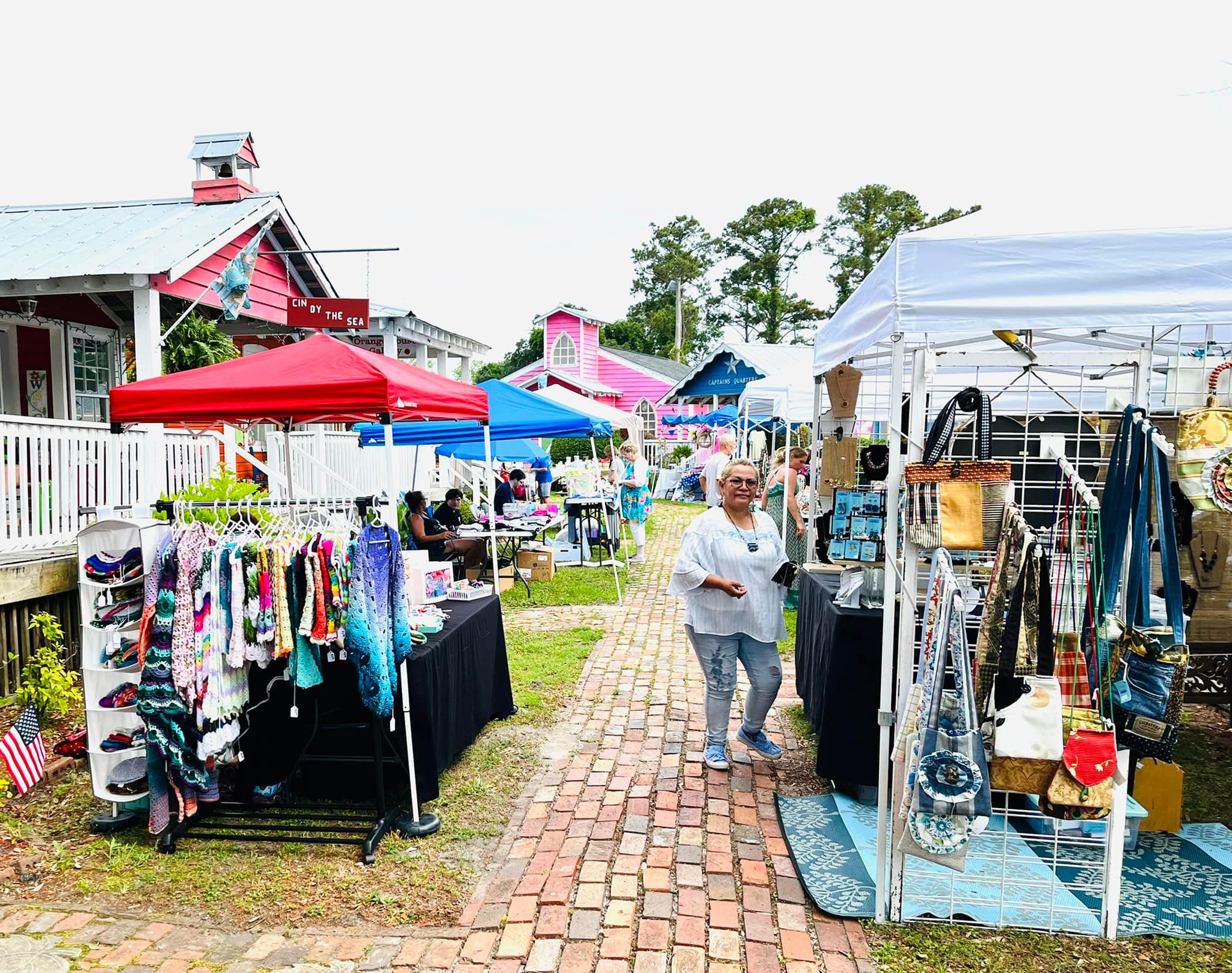 The Tiny Shopping Village
Step into this tiny little shopping village complete with small individual houses decorated in the brightest of colors. Each house offers visitors a unique shopping experience with everything from clothing to gifts and housewares, art, jams and jellies, pottery, antiques, etc. You name it, Olde Southport Village Shoppes likely as it!
This adorable community is a great spot to stop for those girls' getaways, antique or unique gift lovers and just for a quick shopping trip before lunch or dinner! Throughout the year, you can also take advantage of their monthly Artisan Marketplace which features additional craft and artisan vendors.
Olde Southport Village Shoppes
Currently, Village visitors will find the following shops available:
Debbie's Hair Studio
General Store
Earth to Fire Pottery
Driftwood Cusom Designs
Captain's Quarters
Fields of Dreams
Focus On You
Orange House Gallery
Cin By The Sea
COAST
Location
The Olde Southport Village Shoppes are conveniently located off of 211/N Howe Street as you head into downtown Southport, North Carolina. You'll find them directly behind the Southport Smokehouse building.