Long Live the Beach
Renourishment is a consistent and necessary factor of life in southeastern North Carolina.
Generally speaking, it involves the (re)placement of sand and sediment along the beach. It can also include dune vegetation planting to help reinforce the dunes and berms.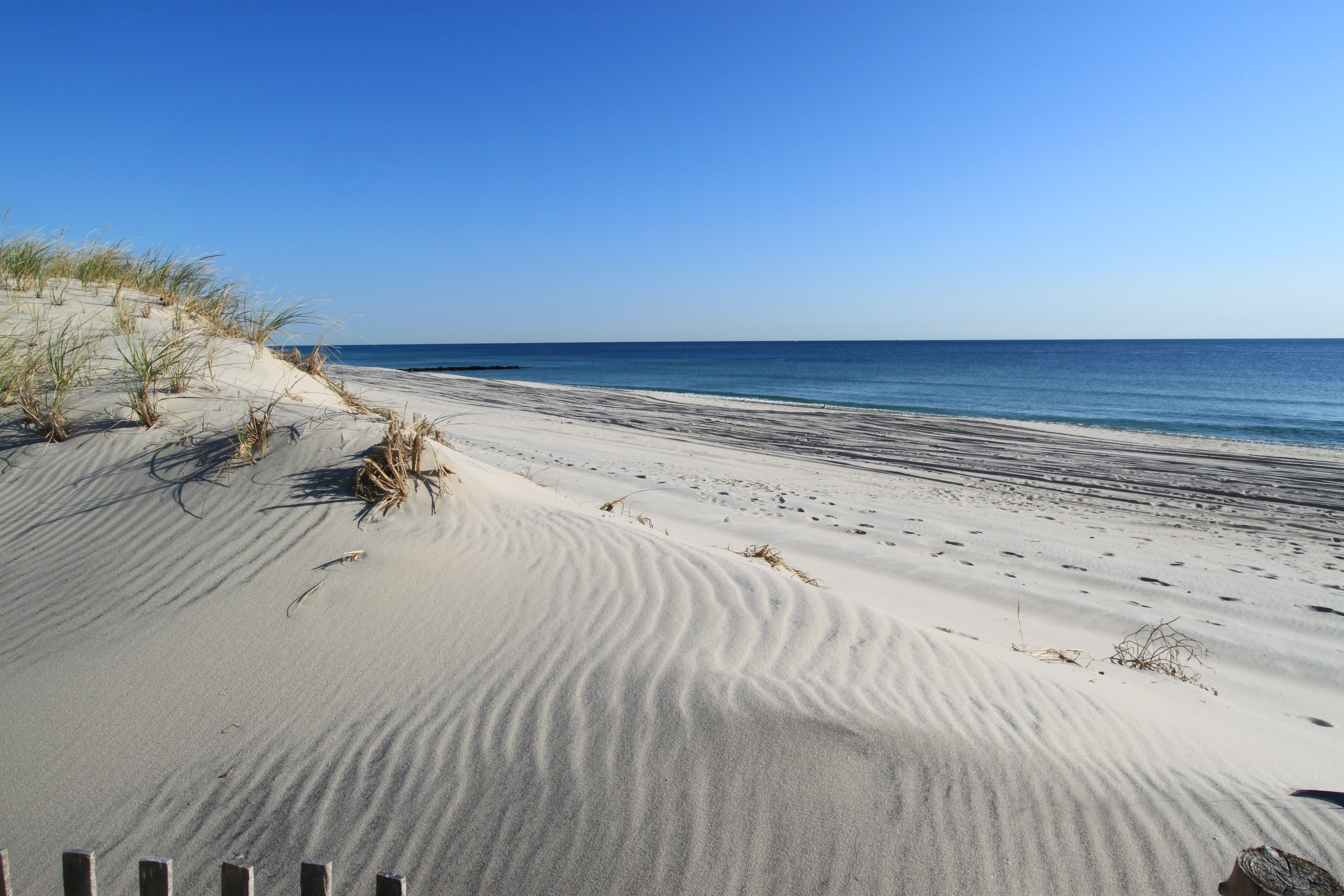 The Benefits of Beach Nourishment
Rebuilds dunes and berms lost due to storms and natural erosion
Replaces and widens existing beaches
Protects the communities and infrastructures along the shorelines
In other words, beach nourishment ensures that we all have beaches to enjoy from summer to summer, year after year. With Brunswick County, North Carolina beaches in particular, forms of nourishment are used to deepen and widen the paths used by cargo ships as they travel up the coast to the ports of Wilmington.
Information and Resources
While most local projects are coordinated during the off season, and/or outside of turtle nesting season, Margaret Rudd & Associates is aware that projects can impact guest vacation plans. As a result, we hope to provide you with information and resources regarding current and/or ongoing nourishment projects to help you plan your best beach vacation.
The Current - Reach about all of the current news and events with the Town of Oak Island's monthly newsletter.
Beach Nourishment Master Plan - Learn about the recently approved Beach Nourishment Master Plan for the Town of Oak Island.
Dune Information - Helping to secure our dune and berm structures is everyone's responsbility. Learn how you can help.
**Please note that the best way to ensure a long life for our beaches, and that projects are completed in a timely manner, is to stay clear of all work zones and to not walk over the dunes. Our responsibility as residents and visitors is to help ensure that the dunes do not experience negative impacts which could significantly alter their protective nature for our coast.
Upcoming Projects
FEMA Phase II: Hurricane Florence
The Phase I: Hurricane Matthew project (previously referred to as the 2020/2021 Nourishment Project) serviced areas from SE 63rd Street to just before Middleton Avenue and was completed in May of 2021.
Phase II Nourishment
Per the Town of Oak Island's Beach Nourishment Project page of its website, Phase II is scheduled to take place over the winter and early spring months of the 2021 to 2022 season. The dredge is scheduled to arrive the latter part of the first week of February, 2022 with some waterside activity of pipeline installation potentially starting as early as January 20. (Changes or updates will be noted on the Beach Nourishment Project page of the Town's website.) Phase II will place sand where Phase I left off near Middleton Avenue and extend west.
An interactive map of the project area, project progress and estimated timeline and FAQ/Answer Sheet with project details may be found on the Town of Oak Island's Beach Nourishment Project page of its website.
Beach Rules
The Town of Oak Island needs your help in ensuring an enjoyable beach experience for everyone. With that said, please follow the Town's full list of rules as shown below.
Help Protect the Dunes
Do not walk, run, play, climb or other traffic of any kind on or across the dunes and berms, except in the designated areas.

Do not bring glass containers on the beach or in the beach access areas.

Do not place beach equipment, personal property, or other obstructions within 15 feet of an emergency vehicle access, and ten feet of marked sea turtle nests.

Remove all gear (including chairs, canopy frames and all personal items) brought onto the beach at the end of the day, or by 8:30pm. All unattended items left between 8:30pm and 7:00am will be removedand can be recovered by paying a $50 fine to the Town of Oak Island. 

Use only the designated walkways, pathways and access locations to get to the beach.

Leave the beach better than you found it! Remove all trash completely from the beach area - containers are provided at all Town beach access locations.

Fill and level ALL holes prior to leaving for the day. This ensures the safety of others and the nesting sea turtles.

Keep ALL dogs on a lease at ALL times between March 16th and October 15th.
Please remember that the Oak Island Police Department is empowered to enforce the ordinance through civil citations of up to $500 per offense.