23 May 2023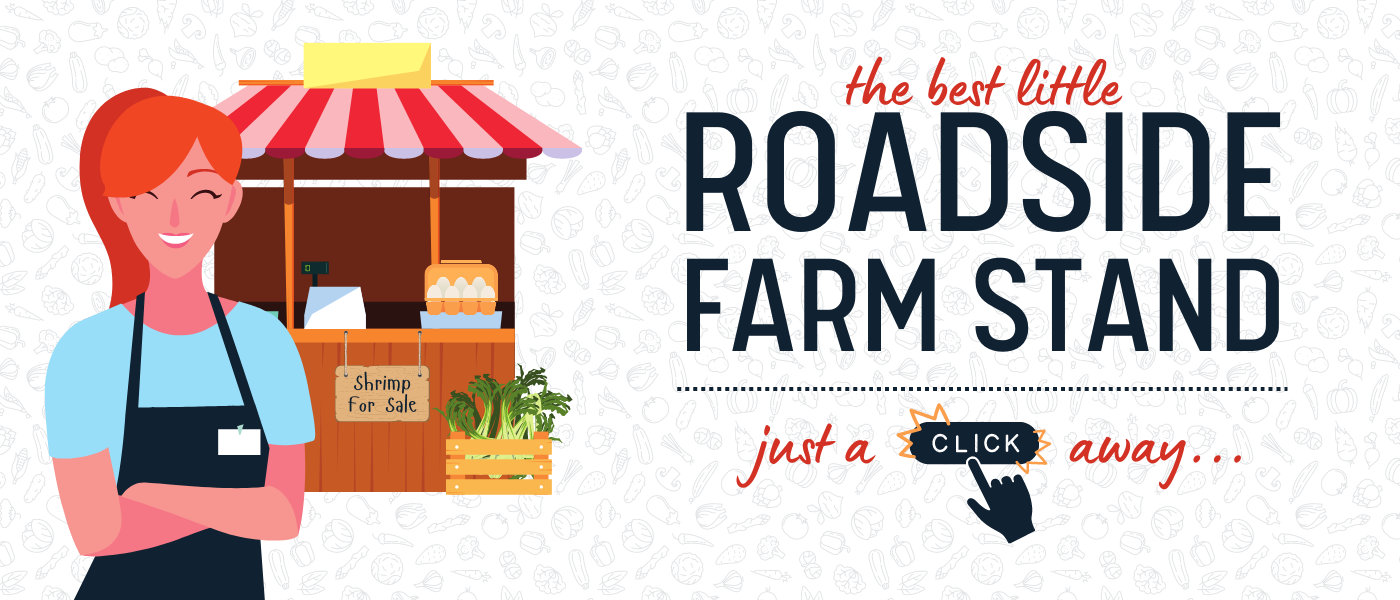 Vacationers Breathe an Extra Sigh of Relief this Summer
Since 2019, Margaret Rudd & Associates has maintained its partnership with Men and Women United for Youth & Families, People-First Tourism and NC State University's Cooperative Extension project which provides our guests with locally-grown produce during their vacations. This partnership has resulted in HUGE successes, including raising over $55K in revenue for local area farmers in its initial year and being recognized with the coveted Opal Mann Green Award!
We are so excited to share that we've yet again partnered to offer this valuable and convenient resource for our vacation rental guests!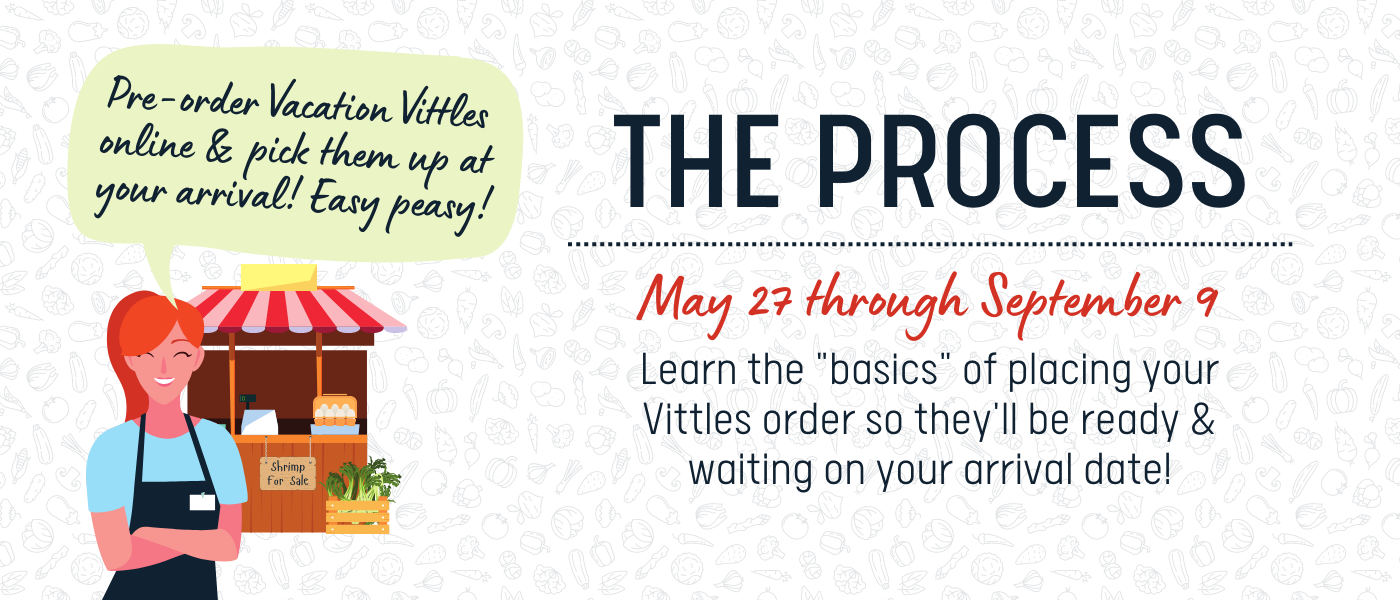 How It Works
Each Vacation Vittles bag provides a variety of produce, picked at the peak of freshness by area farmers, to feed a family of 4 with at least 3 servings of fruits and vegetables for your Southport and Oak Island vacation week. Depending on harvests, July bags may include summer and zucchini squash, blueberries, watermelon, a variety of tomatoes, sweet corn, herbs, cucumbers, green beans, okra, peaches, grapes, peppers, and a variety of lettuces and radishes.
The process is simple. Guests vacationing with Margaret Rudd & Associates during the summer season will have until 5pm on the Tuesday before the Saturday arrival date to order. Quantities are limited, so the sooner you order the better! Our office will send additional information to guests with active reservations prior to arrival regarding the entire process.
To Order
Visit the ordering site over on the Men and Women United for Youth & Families page

.

Scroll to the "Our Products" section on the page. You should see the VSA Bag icon with a button that says "Select options".

Click the "Select Options" button to go to start the ordering process.

Indicate the number of produce bags you'd like to order in the "Quantity" box.

Select the appropriate delivery date on the calendar display. (Please note that orders are only delivered on Saturdays, you should select the Saturday that immediately precedes your arrival, or is the Saturday that your reservation begins.)

Click the "Buy Now" button to continue to the check out page. 

Complete the billing details fields. When you arrive to the "Location" drop down, select "Margaret Rudd and Associates".

Review your order and proceed to payment option and payment details.

You should receive a confirmation of your purchase/order through email. It will be sent to the email provided during the ordering process.

Repeat the process for any additional weeks you plan to stay.

Wait patiently and pick up at arrival!*
Our office will be notified of your order in advance of your arrival. Deliveries may be picked up at our Oak Island office upon your Saturday check-in. 
*Please note that guests scheduled to arrive outside of our normal Saturday check-in timeframe may still pick up their bags; however, we cannot guarantee the same freshness as bags picked up on the Saturday delivery date. Any problems with the process, issues with payment, or other items will need to be addressed with Men and Women United directly at vacationvittles@menwomenunited.com as MRA only facilitates the program as a pick-up location.
Looking to Book an Oak Island Vacation
If you love the idea of the Vacation Vittles program but have not yet booked your family's Southport or Oak Island vacation, Margaret Rudd & Associates offers the "best of Brunswick" when it comes to beach vacation rentals and island accommodations. Browse our inventory of convenient condos, 4+ bedroom vacation homes, dog-friendly rentals, and much, much more! If you're looking for a bit more personalized customer service, give us a call at (800) 486-5441 or click on the "Contact Us" button below. Our reservations specialists are available 7 days per week to assist you with your vacation planning needs.