30 Nov 2021
A Christmas spent shoreside is something everyone should try out. The beach tends to be low on most peoples' lists when they think of holiday escapes. The secret locals know well is that the winter months (and the holiday season) on Oak Island and in Southport enjoy average temperatures of 59°F and just seven days total of rain in December. Generally, the weather is quite mild and it's likely that you'll be able to enjoy several pleasant days walking along the beach. Light to medium layers are recommended. In addition, Oak Island and Southport provide a laundry list of delightfully festive events to enjoy while you're experiencing Christmas at the beach.
Christmas By the Sea Parade

When: Saturday, December 4, 2021 at 2pm
Where: The parade begins on East Oak Island Drive in front of Town Hall and makes its way eastward, ending at McGlamery Street.
The Southport-Oak Island Area Chamber of Commerce hosts this annual hometown tradition celebrating the warmth of the season. Local businesses and organizations craft holiday-themed floats. Santa and Mrs. Claus will make an appearance along the procession as well. Experience this cherished event the whole family will love.
Oak Island Tree Lighting Ceremony & Holiday Market

When: December 2 & 3, 2021 
Where: The tree lighting ceremony and holiday market will take place at the Oak Island Recreation Center.
Celebrate the season with Oak Island's annual tree lighting ceremony. The big evergreen outside the rec center will become bedecked in lights starting at 5pm on December 2. From 9am to 2pm on December 3, visit the Holiday Market, also located in the Oak Island Recreation Center. Local artists, craftsmen, and vendors will be onsite selling their wares and goods. Don't miss this unique opportunity to buy unique gifts for your loved ones.
Southport Winterfest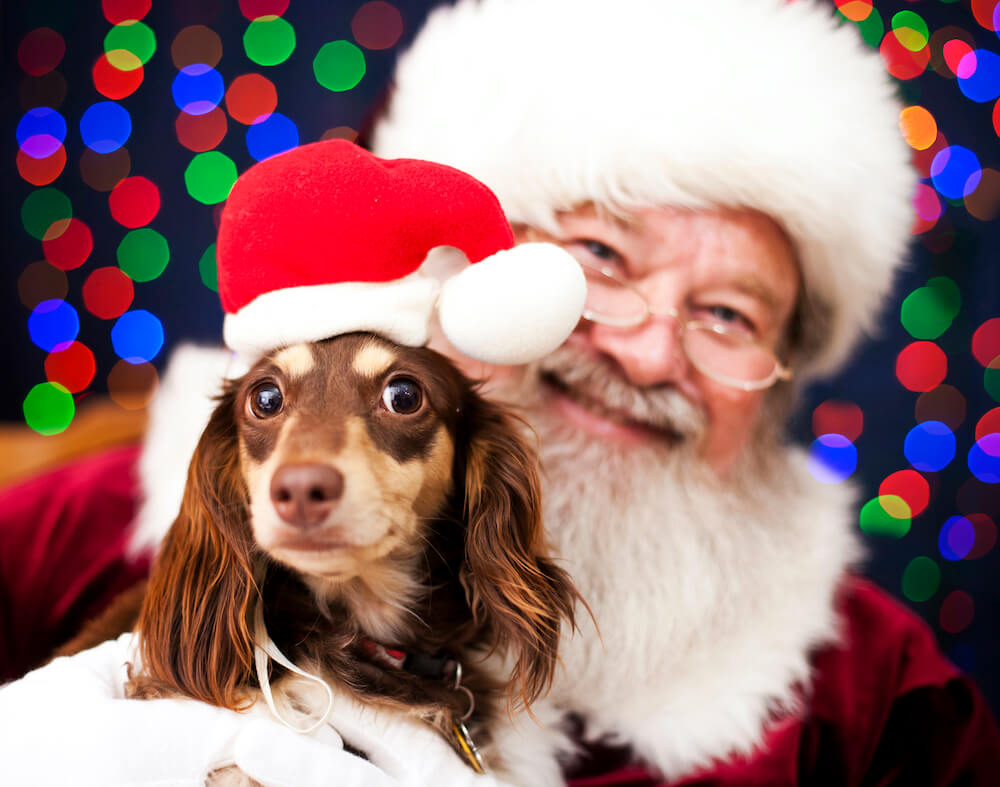 When: December 5-11
Where: Various location around Southport
STOREFRONT SHOWCASE
Visit and vote on local businesses who have decorated for the season! Displays will be able to be voted on until December 11, with winners announced on December 13.
PET PICTURES WITH SANTA
Sunday, December 5, at 2-4 p.m. Indian Trail Meeting Hall / Keziah Park 113 W. Moore St.
BICYCLE & GOLF CART CHRISTMAS PARADE
Sunday, December 5, at 6 p.m. Meet at Franklin Square Park to participate
SHOP-WITH-A-COP CONCERT
Featuring the Back Porch Rockers. Monday, December 6, at 6-8 p.m. Franklin Square Park.
CANDY CANE GARDEN PARTY
Tuesday, December 7, from 6– 7 p.m. Keziah Park
ANNUAL COOKIE CONTEST
Wednesday, December 8, from 3:30 – 5:30 p.m. Community Building 223 E Bay St.
SUPPER WITH SANTA'S ELVES
Wednesday, December 8, at 5 - 7 p.m. $5 per child 209 Atlantic Ave., beside Southport Gym
CHRISTMAS MOVIE "POLAR EXPRESS"
Thursday, December 9, at dusk Fort Johnston Garrison Lawn. Chairs/blankets are encouraged
COSTUMED HOLIDAY HISTORY TOUR
Friday, December 10, at 3 p.m. 204 E. Moore St.
CAROLING WITH THE SEA NOTES
Friday, December 10 from 5:30 – 6:30 p.m.Franklin Square Park Stage
LIGHT UP THE NIGHT CHRISTMAS PARADE
Friday, December 10, Children will board the fire engines at the Southport Fire Station at 5:30 p.m. Parade begins at 6:30 p.m. Parade route: Waterfront Park, down Howe St., back to the Southport Fire Station. Following the parade, children are invited to visit with Santa and will receive a gift. Concessions available.
WINTER CRAFT FESTIVAL
Saturday, December 11, 9 a.m. - 4 p.m. Franklin Square Park
WINTERFEST PERFORMING ARTS
Saturday, December 11 9 a.m. - 4 p.m. Franklin Square Park Stage
SANTA'S WORKSHOP
Saturday, December 11, from 10 - 11 a.m. 209 Atlantic Ave., beside Southport Gym
BOOK SALE
Saturday, December 11 1:30 p.m. - 4 p.m. Southport Realty, 727 N. Howe St.
SOUTHPORT WINTERFEST FLOTILLA
Saturday, December 11 7 p.m. on the Southport Waterfront. Bring chairs and blankets and enjoy the beauty of the Christmas lights bouncing off the water. Judges - Southport Elementary School Art Classes
Book Your Holiday Trip to Oak Island-Southport Today!
Choose from our collection of professionally managed Southport and Oak Island rentals, including pet-friendly, spacious single-family homes, oceanfront, oceanview, and much more. Didn't see a property that suits your needs or your travel timeframe? The reservations staff of Margaret Rudd & Associates is available 7 days per week to assist you in your vacation planning. Simply call our office at (800) 486-5441 or email us at information@rudd.com for assistance