7 Apr 2020
While we work at home, limit our outings to essential errands and do our part to protect our most vulnerable community members, the staff at Margaret Rudd & Associates can't help but think ahead to the future. We miss seeing our clients and community members, and visiting our beaches, restaurants, bars, and shops. In an absence of access to the many people and places we love on Oak Island and in Southport we are instilled with a sense of gratitude for this special place we call home.
Here's what we're looking forward to when we're through this difficult time, and what you can do now to recreate those special experiences. 
Rudd's Oak Island "Can't Wait" List
#1 - Lazy Turtle & Shopping
I can't wait to enjoy a drink at the Lazy Turtle. It would be wonderful to see our beaches full again with families having fun. My most favorite thing has been put on the back burner and that is to go SHOPPING!!!!
- Tracy Williams, Reservation Specialist
If you can't wait either: The Lazy Turtle is open for takeout right now, and you can even get beer to-go! We called them up and they recommend ordering their burgers, a club sandwich, wings, or fried shrimp. Ask them to set you up with a bottle of SweetWater 420 or Yuengling for the complete experience. If you're itching to go shopping, check out Strands Outfitters' website or pre-shop by purchasing a gift certificate from Boo & Roo's!
#2 - Fishy Fishy's Shrimp Tacos
I can't wait to eat shrimp tacos with a cold beer on the deck at Fishy Fishy.
- Carla Clark, Maintenance Coordinator
If you can't wait either: Fishy Fishy Cafe is open for takeout, with menu favorites like the Bang Bang Shrimp Taco, Burgers and Fishy Baskets (shrimp, flounder or calamari with two sides for just $12)! Plus, you can order a bottle of wine or canned/bottled beer to go with your meal. If you're looking for a red consider their cabernet or the red blend. If you're into white vino their riesling and pinot grigio are both favorites.  
#3 - Sunsets on the Beach
I can't wait to go to Duffers Pub & Grill to enjoy a relaxing glass of wine and wonderful meal, or go for a long walk on the beach to sit and hear the waves and watch the sunset.
- Lisa Richardson, Accounting Associate

If you can't wait either: We'd bring the beach to you if we could... but the best we can do for the moment is a virtual beach. Check out this awesome live webcam from the Ocean Crest Fishing Pier! Sit back with a glass of red wine and watch as the sun sets.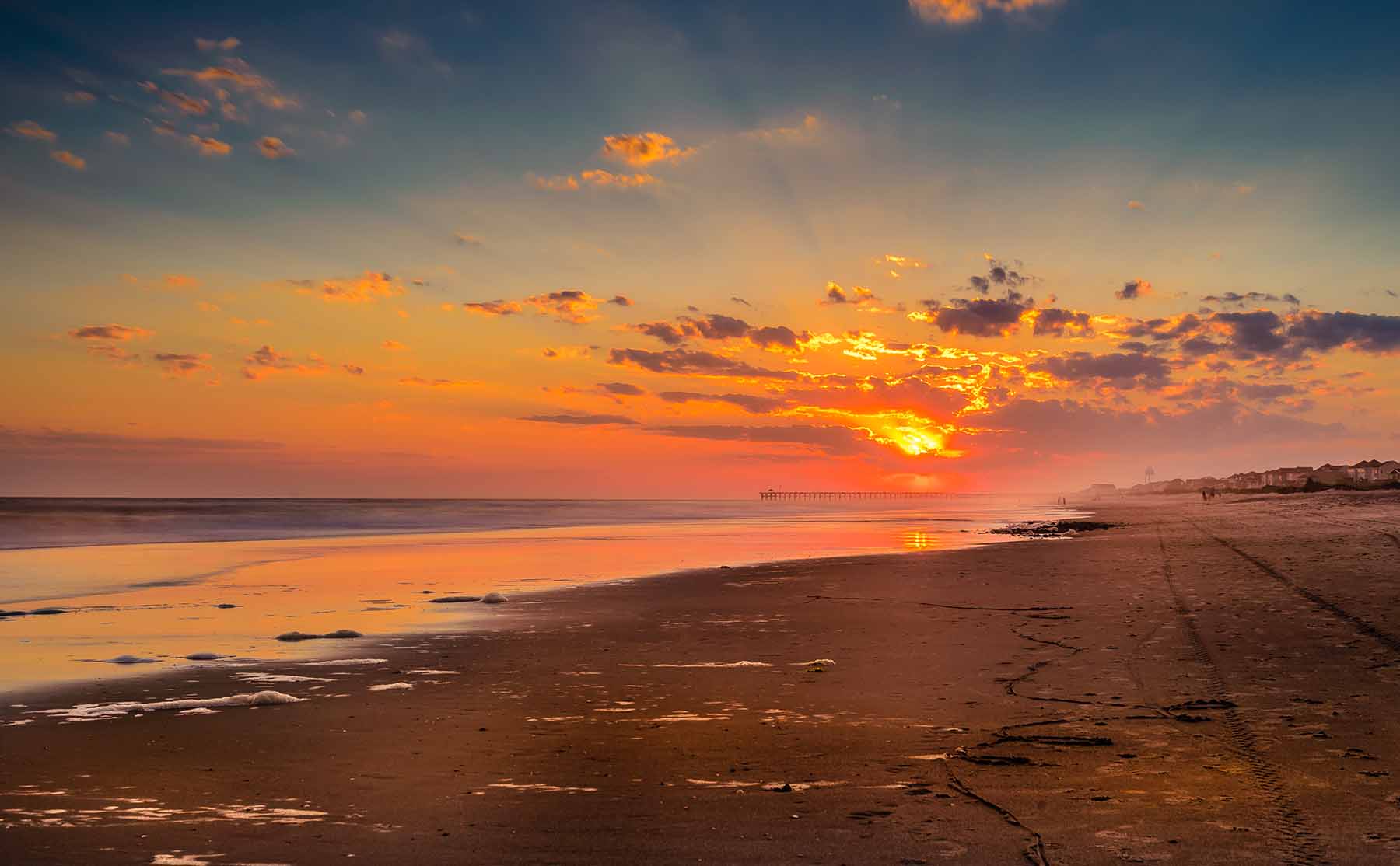 #4 - Friends & Pizza
I can't wait to take the kids to Caswell or to the Point to enjoy a day with friends on the water before grabbing pizza at Pepperoni Grill on the Beach and ice cream from Lil' & Jon's Sweetreat!
- Jessica Fuller, Digital Content & Marketing Specialist
If you can't wait either: Pizza and friends are possible.. in a new kind of way! The Pepperoni Grill is offering takeout, so you can order all of your favorites like the Italian Stallion sub, the Fried Chicken Sandwich, or pizza. They're also offering wine and canned/bottled beer to go. Coordinate with your friends and have them do the same thing, then organize a virtual scavenger hunt for all the kids to participate in. 

#5 - Movies in the Park
I can't wait to watch a movie in the park on Oak Island, and I can't wait to visit the farmers' markets in Oak Island and Southport again!
- Karen Brake, Property Management Director
If you can't wait either: Backyard movie night on the laptop in a tent anyone? Bring a smorgasbord of fresh treats with you.. or top the night off with s'mores while you're outside.
#6 - Southport Summer Concerts
I can't wait to go to the Southport summer concerts in the park and for the local baseball season with Parks & Recreation since we did not get a season this year!
- Ashley Cummings, Office Assistant
If you can't wait either: While your TV certainly won't produce the sound quality or ambiance of a live concert, a huge amount of artists are offering live, virtual concerts. Many of them are accepting donations for charity during it. You can catch concerts from Billie Eilish, Billie Joe Armstrong, Sam Smith and so much more!
#7 - Southport Taproom
I can't wait to have a beach day, go to Southport Taproom for a beer and go 4-wheeling.
- Landon King, IT
If you can't wait either: Southport Taproom is offering takeout, with favorites like Luscious (a sour fruit beer made by Flying Machine Brewing Company out of Wilmington) and the Cutlass German Lager from Edward Teach Brewing out of Wilmington. 
#8 - Oceanfront Dinner
I can't wait to have dinner on the oceanfront deck at Koko Cabana. Great friends and family, wonderful mouth-watering food, a cold libation of choice and the beautiful Oak Island sunset are the perfect relaxing combination at day's end.
- Dana Willis, Housekeeping Coordinator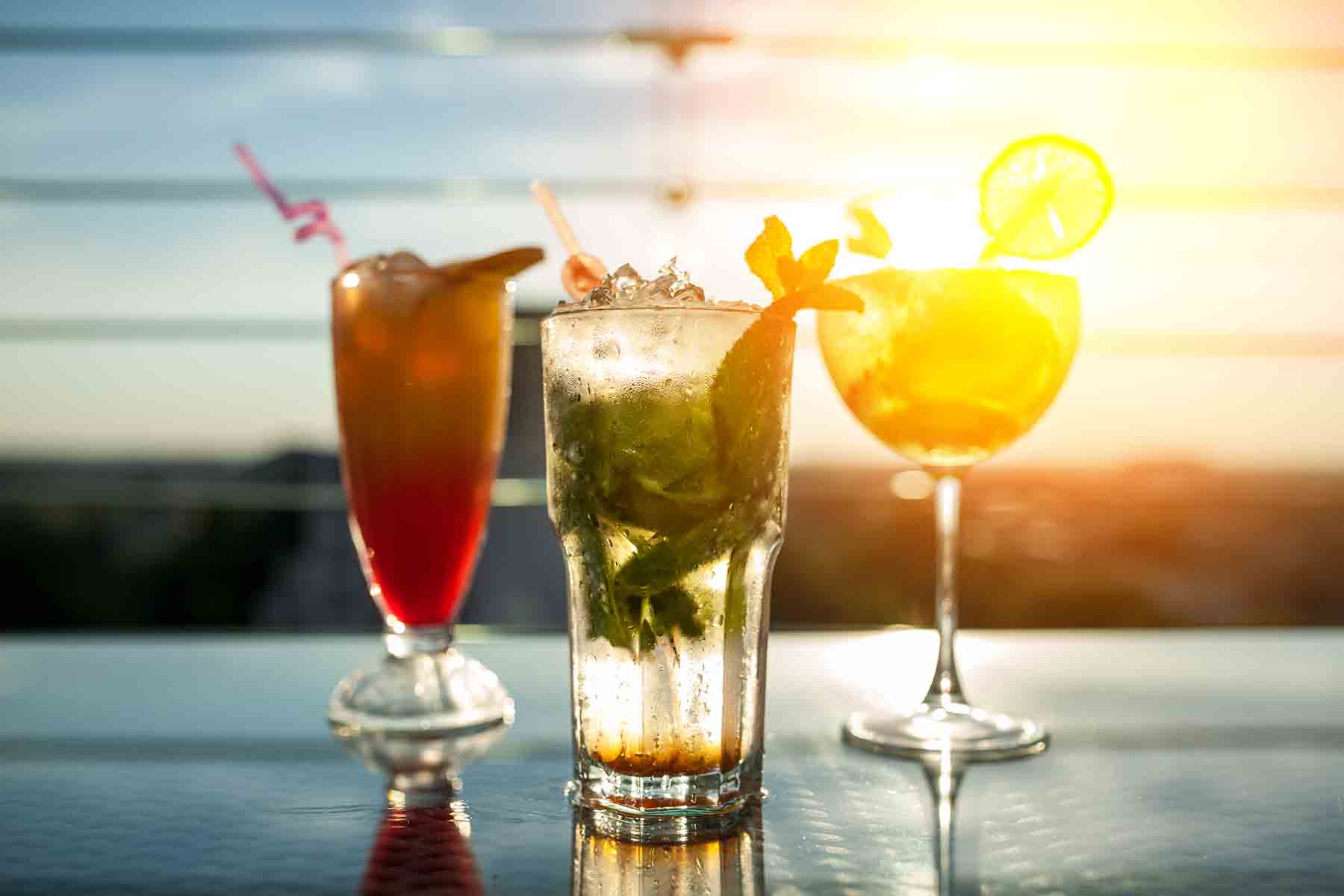 #9 - Dining through Oak Island & Southport
I can't wait to sit at a waterfront restaurant and enjoy the view with a meal and a glass of wine. I'm specifically thinking about Duffers at Oak Island Club, Koko Cabana at the old Yaupon pier, Island Way, or Fish House on the west end of the island. I'm also looking forward to an Old Bridge Diner omelet (with a side of salsa, of course).
- Margaret Rudd Bishop, President, GRI, CRS, CRB, AHWD
If you can't wait either: Fish House is offering takeout Thursday through Sundays starting at 5pm, pair that with this awesome live webcam from the Ocean Crest Fishing Pier and you have yourself a pretty good start to the weekend.
#10 - Castucci's, Putt Putt & Giving Back
I can't wait to stop at my favorite Italian restaurant, Castucci's, to grab dinner to take to the beach, followed by play putt-putt at Jungle Golf & Arcade and some ice cream. After all this time home, I also can't wait to drop off all these donations to Hope Harbor Home thrift store. My family also cannot wait to come enjoy the beach and shop at all the fun shops along the island. We miss walking along the shore and getting our dose of "people watching".
- Susan Gillooly, Accounting Director
If you can't wait either: Castucci's is offering takeout with favorites like Veal Parmigiana, Carbonara, and Chicken Marsala. Plus, you can order bottles of wine (which are currently $10 off) or canned/bottled beer (which they're also giving discounts on). Forbes has a great list of new games to try out with the family, and there are a ton of Oak Island nonprofits who need support in some way or another.
#11 - Strolling Downtown Southport
I can't wait to walk on the beach or stroll the streets of downtown Southport to shop all of the unique boutiques like the Christmas House and Bull Frog Corner before grabbing some ice cream from Lil' & Jon's Sweetreat.
- Jada Atkinson, Maintenance Assistant

If you can't wait either: The truth is, we can't replace these amazing establishments and priceless memories. But we can (and will) get through this together with a lot of hope and kindness. Stay safe friends, these Oak Island moments are just around the corner.
Your Guide to the Oak Island Area
We've got all the details on Oak Island, Southport and Caswell Beach in our area guide. Daydream about your next adventure with Margaret Rudd.