28 Sep 2020
The Oak Island and Southport area is a renowned seafood destination. For decades, visitors from around the world have blessed our shores in search of seabass, blue crab, trout, wahoo, flounder, yellowfin tuna, snapper, grouper, shrimp, king mackerel, oysters, and other fruits de mer.  
Many culinary and seafood festivals may have been canceled this year, but that doesn't mean there aren't still plenty of fish in the sea for you to enjoy. Local fishing charters, and some local restaurants will prepare your day's catch the way you like it, making creating your own seafood festival in your Oak Island or Southport rental an easy and fun experience. 
Chefs de cuisine will appreciate that each Margaret Rudd vacation rental offers fully equipped kitchens, ample dining space, and access to an outdoor grill.   
Catching Your Own Fish with Local Charters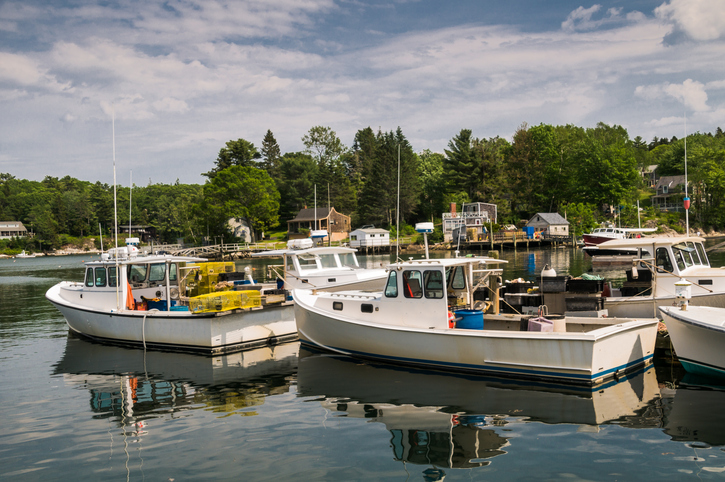 Booking an Oak Island/Southport charter boat for your fishing excursion is far and away the most convenient and hassle-free option. When you're out with one of our recommended fishing charter companies, no fishing license or equipment is needed on your end! Plus, the likeliness that you'll hook a feast-worthy fish is much higher. All the charter captains and crew members boast decades of experience and are ready to make your fishing adventure a smashing success.  
Discover Recommended Charters: 
Angry Pelican Fishing Charters - This veteran-owned and -operated company offers 3- and 5-hour trips off of Oak Island and Bald Head Island.
Oak Island Fishing Charters - Whether you prefer a backwater or blue water trip, join Captain Wally for a fun-filled exciting day of fishing!
Yeah Right Charters - Offering an unbeatable experience, this multi-time recipient of the Golden Pineapple Award provides excellent customer service to top it off!
Seasonal Oak Island/Southport Seafood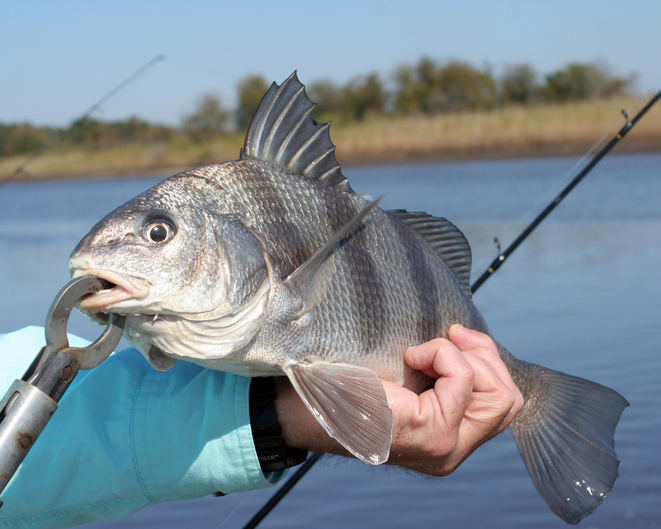 No matter when you decide to visit the Southport and Oak Island area, the local waters are sure to provide you with a fresh catch. Find your season of travel below for an idea of what you may catch during your stay!
Fall:
Black Sea Bass
Blue Crab
Clams
Croaker
Flounder
King Mackerel
Spanish
Mullet
Oyster
Sea Trout
Shrimp
Snapper/Grouper
Winter:
Black Sea Bass
Bluefish
Clams
Croaker
Flounder
King Mackerel
Oyster
Grey Sea Trout
Spotted Sea Trout
Striped Bass
Bluefin Tuna
Spring:
Blue Crab (Soft)
Bluefish
Clams
Grouper
Kingfish
King Mackerel
Mahi-Mahi
Oyster
Greg Sea Trout
Snapper
Striped Bass
Tilefish
Yellowfin Tuna
Summer:
Black Sea Bass
Blue Crab (Hard and Soft)
Clams
Grouper
Spanish Mackerel
Mahi-Mahi
Oysters
Shrimp
Snapper
Tilefish
Triggerfish
Yellowfin Tuna
Check out the season's current featured catches on our Fishing Report.
Hook and Cook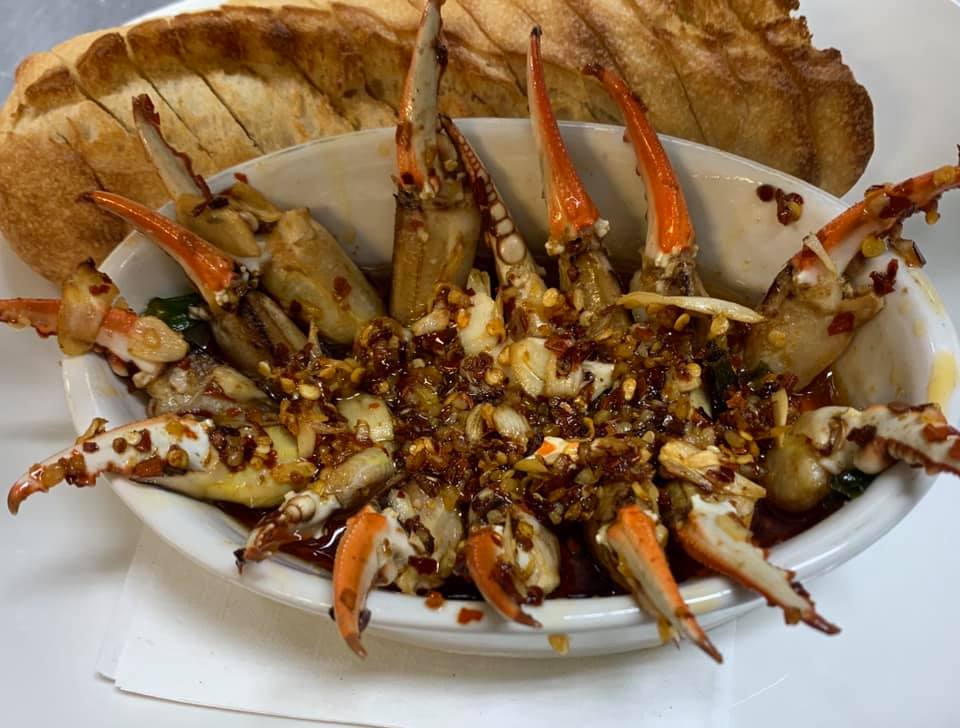 If you find yourself challenged in the art of cooking fish, don't worry. Leave the preparations to the local experts. After you finish your fishing excursion, a deckhand will fillet and clean your catch and hand it off to a local seafood restaurant providing "hook and cook" services. Local restaurants who offer this service include Rusty Hooks Dockside Grill in Southport, and Bill's Seafood in nearby in Sunset Beach, NC, will clean and fillet your catch, but you're on your own when it comes to cooking it. 
Local Farmers' Market


A seafood festival isn't complete without tasty side dishes and supporting flavors. Complete your feast using ingredients from local producers procured at the Oak Island/Southport-area seasonal farmers' markets. Both Oak Island and Southport offer farmers' markets, which run from May to late-August in Southport and May through late-September in Oak Island. In addition, visitors will find a variety of stands and shops with locally grown seasonal fruits and veggies. (Don't be shy and contact our office for insider suggestions on where to stop during your stay!)
Featured Vacation Rentals with Awesome Kitchens
A fantastic kitchen with up-to-date or gourmet appliances and plenty of space is the last thing you need to really kick off your very own seafood festival during your Oak Island vacation! Luckily, guests of Margaret Rudd & Associates have a great selection of homes that can provide just the setting needed. Here, we highlight a few of those wonderful properties with amazing kitchens and kitchen-related amenities.
Lurp's Opus
4 BR | 2 BA | East Beach Sound/Canal Front Home
5 BR | 4.5 BA | East Beach Ocean Front Home
7 BR | 6.5 BA | Caswell Beach Ocean Front Home
To book any of the above properties or for suggestions on homes with grills, be sure to reach out to our staff of local experts by email to information@rudd.com or by calling (800) 486-5441. Our rental office is generally open 7 days per week!