31 Aug 2020
Times are challenging, and it continues to be so as schools, teachers, parents, and students grapple with full- and part-time distance learning and, in some cases, shutdowns. We, at Margaret Rudd & Associates, truly feel for families with school-age children as many of our staff members are in the same boat. However, this strange time and its strange learning arrangements can turn from a grueling challenge to an enjoyable experience for families if we just alter the way in which we look at the opportunities ahead of us.
We'd like to propose that you consider "Coastal Distance Learning," a growing trend where families rent out beach homes and learn and work remotely for a couple of days or even months at a time. Traveling may not be at the top of your mind right now, but it also may be exactly what your gang needs. A change of scenery can be inspirational and energizing. Vacation rentals have been one of the only sections in travel, tourism, and hospitality that have seen growth during this period. There's a reason for that. Guests are in charge of their living spaces, it's private, typically spacious and there are similar comforts to that of your own home. The only difference? Your front yard is the Oak Island beach strand.
Here are our tips and tricks for pulling off a successful "Coastal Distance Learning" trip or an extended stay to Oak Island.
COASTAL DISTANCE LEARNING ON OAK ISLAND
Powerful, Reliable, and Fast Wi-Fi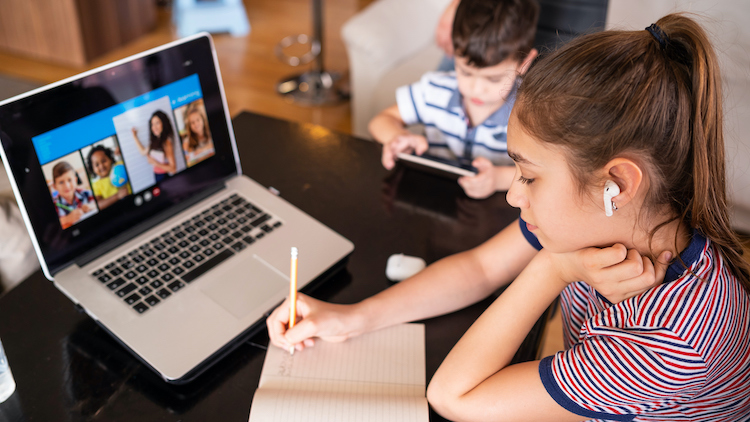 Having reliable and fast internet is the linchpin of a successful coastal distance learning and work trip. You and your children need to be able to easily access the internet from your laptops. It's essential. Most of Margaret Rudd & Associates' vacation rentals along East or West Beach, Caswell Beach, and Southport provide cutting-edge Wi-Fi access. Rest assured, if anything happens to come up with access, you have someone to call for support. With a dedicated IT member on staff, we can troubleshoot small issues and even contact cable and internet companies for repairs or service for those not-so-small issues.
Local Educational & Historic Opportunities to Learn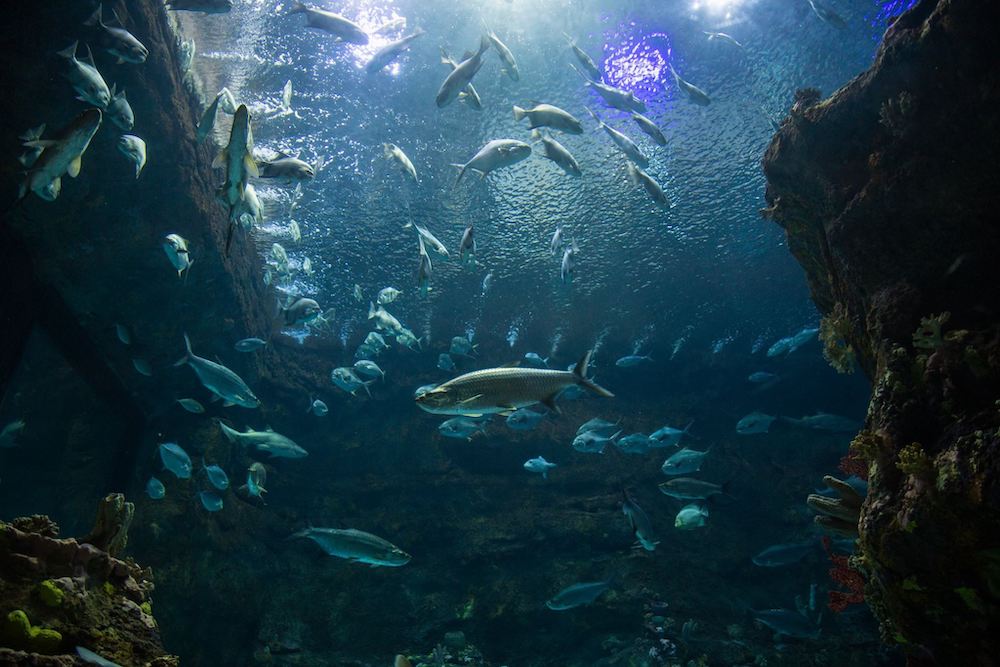 Science
The NC Aquarium at Fort Fisher exhibits the wonders of the local aquatic environments from freshwater streams and swamps, to coastline habitats, reefs, and the open ocean and beyond. Meet sea turtles, sharks, rays, sea stars, horseshoe crabs, and eels, as well as a rescued bald eagle and many other aquatic characters.
"Otters on the Edge,"  is a new habitat that opened in the Fall of 2020. Learn more about visiting the NC Aquarium.
History/Social Studies
For students studying American history, the Coastal Carolina region provides a wide array of of museums and historical sites to visit and learn about. Two key areas are the NC Maritime Museum and the Brunswick Town and Fort Anderson.
The North Carolina Maritime Museum at Southport stands at the confluence of the Cape Fear River, the Intracoastal Waterway, and the Atlantic Ocean. The museum inhabits the officer's quarters on the grounds at Fort Johnston. Learn more about hours of operation and current exhibitions. 
Brunswick Town & Fort Anderson is a major pre-Revolutionary port on North Carolina's Cape Fear River established in 1776 by British troops. During the Civil War, Fort Anderson was constructed atop the old village site of Brunswick and served as part of the Cape Fear River defenses.
Island Time Means Quiet Time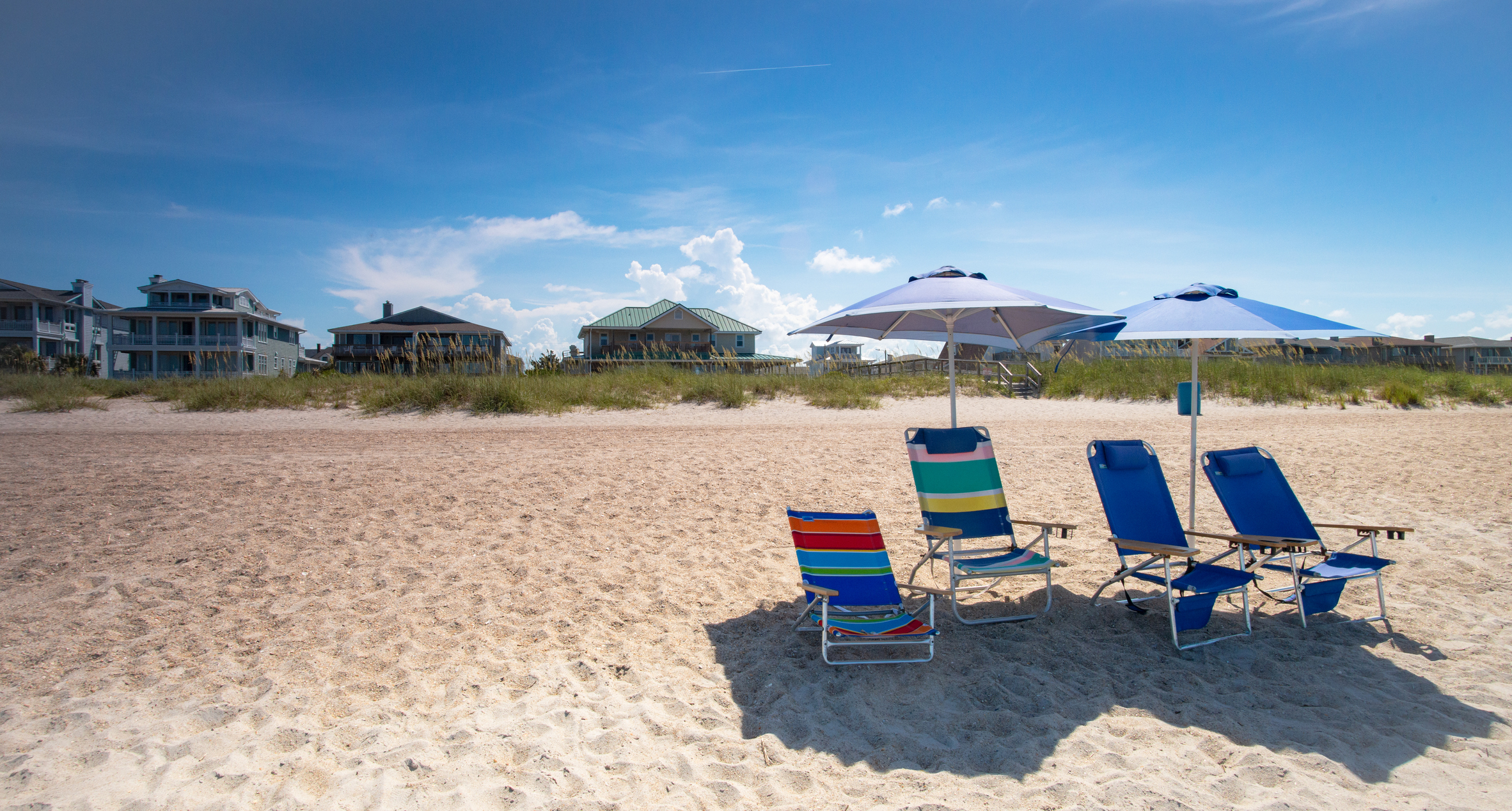 Oak Island time is different than home time. The paces are a bit slower and more quiet. As you probably learned, remote working and learning, particularly when combined, can be quite loud. When staying in one of Margaret Rudd's spacious single-family beach homes, everyone has personal space to escape, to work, learn, nap, chat with friends, or read a book. Don't be surprised if you actually hear yourself think for the first time in months.
Shake Up Your Routine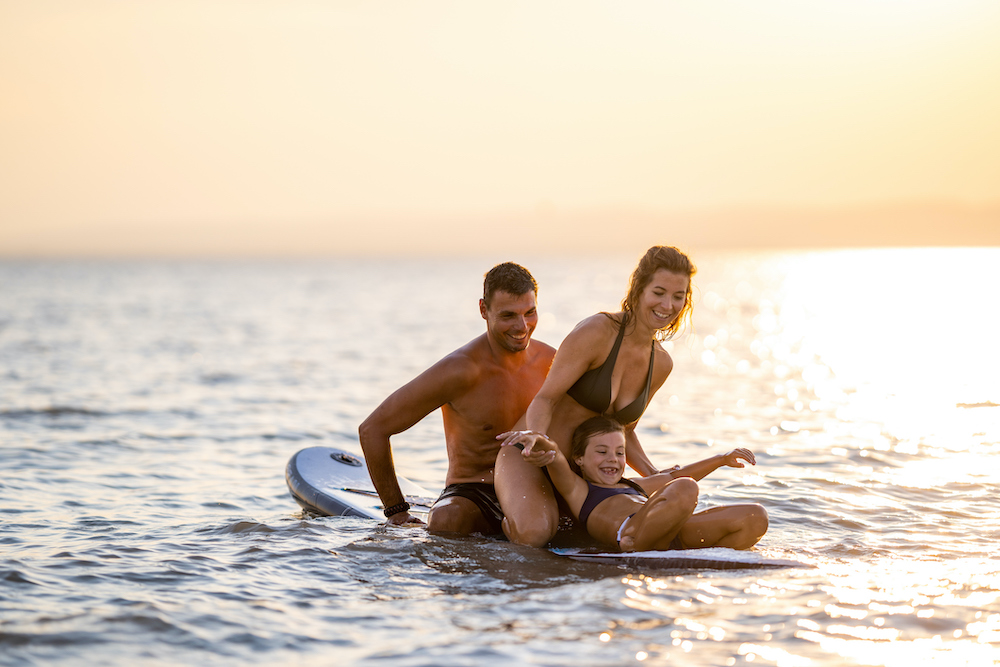 Taking the whole gang to the beach every noon hour for sun, a picnic lunch and an invigorating splash session in the surf is a great way to change up your daily at-home routine and keep everyone happy and focused. A morning or evening run or walk on the beach for mom or dad is also a great way to keep fit while you're on vacation and fight stress--which this pandemic has almost certainly drummed up. Breathe in the salty ocean air and take a moment for yourself. You deserve it.
If at any point, you tire of the beach life, there are plenty of safe and family-friendly coastal diversions in the area, including golf, boating and fishing, watersports (like kayaking and stand-up paddleboarding), and outdoor and take-out dining.
Local Retailers for Coastal Distance Learning Needs
If you need school or office supplies at any point, the Walmart Supercenter in Southport is a quick drive away, whether you're based in East or West Beach Oak Island, Caswell Beach, or Southport. Here you can find just about everything you could need. Additionally, if you have any laptop troubles while you're visiting the area, the local computer experts at Southport PC come highly recommended.
Choosing Your Ideal Coastal Distance Rental
If you're not sure which remote learning and working rental is right for you, don't fret. The experts at Margaret Rudd & Associates' Oak Island are here to help. Call us at (800) 486-5441. Our reservation specialists are happy to assist you in finding the perfect vacation rental to suit your budget, beach accessibility needs, amenity preferences, and pet-friendly requirements.