18 Jan 2023
Make the Most of Your Vacation Days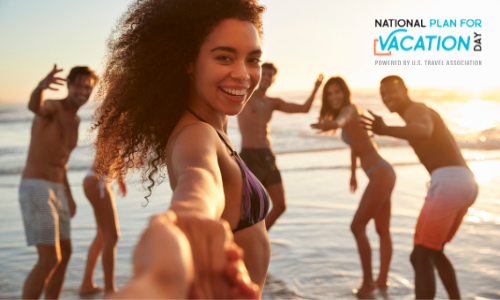 Across the board, we are notoriously wasteful when it comes to our vacation days or paid time off. Whether we earn personal time off at a rate determined by our employer or we're granted a specific amount of days off each year, we consistently leave time on the table. And, sometimes that balance is extremely significant.
Shift from Staycations
For most of us, the pandemic significantly impacted our ability to travel in one way or another. From being quarantined or unable to board a flight, to being out of work and without the necessary vacation funds – we spent a few years secluded from the world around us. Travelers blurred the lines by venturing outside of their bubble, but only because they could work and learn virtually from any location.
But, can you really call it a vacation when you're attending classes and putting in your hours at the job?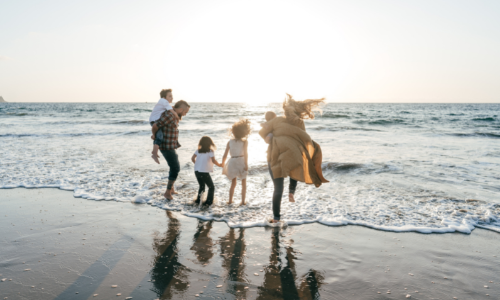 Health is Wealth
According to the US Travel Association's 2018 "State of American Vacation" study, "workers who use the majority of their vacation days for travel are significantly happier than those who travel less or not at all."¹ Even further, those who travel do report being happier in other areas of their lives as well, including personal health and relationships.
As an industry, travel is a significant economic drive in every region of the country. Locally, the Southport, Oak Island and other coastal communities in Brunswick County rely on accommodations tax dollars for beach nourishment projects, infrastructure improvements, seasonal and full-time employment in a variety of sectors, and so much more!
In other words, by taking those vacation days and actually traveling – you not only contribute to your overall health and well-being but you also support the health and well-being of the communities in which you vacation.
National Plan for Vacation Day
Margaret Rudd & Associates, Inc., REALTORS® is excited to express its continued support of National Plan for Vacation Day (NPVD), an annual celebration encouraging Americans to plan their vacation for the entire year.
This year's NPVD takes place amid tough economic times, but we can all look forward to – and plan for – brighter days. With so many great travel deals to be had, especially if you're traveling to a low-cost destination like the Southport-Oak Island area, savvy vacation planners who are able to book future trips now would be wise to take advantage of the offers available.
Plan Your Oak Island Vacation with Margaret Rudd
If Southport or Oak Island makes your list of places to visit this year, reach out to us! From providing some of the best vacation rentals in Brunswick County and top notch customer service, to offering local, trusted advice on places to eat or shop and things to do, we are here to help you plan your best vacation ever!
FIND YOUR VACATION RENTAL     CONTACT US
¹Under-Vacationed America: A State-by-State Look at Time Off. (n.d.). U.S. Travel Association. https://www.ustravel.org/research/under-vacationed-america-state-state-look-time