19 Oct 2023
The drive from Charlotte to Oak Island can be one of two things: fast and straightforward—if you stick to the Interstate (US 74 E) the whole way—or charming, historic and tasty—if you make a couple key pit stops. Your vacation doesn't start when you get to your destination, it can start as soon as you get in the car. To help you make the most out of your drive from Charlotte to Oak Island, we comprised a list of some of our favorite points of interest and places to take a break or grab a bite.
Ideal for the road tripper who enjoys exploring idyllic rural towns, US-74 is lined with exactly that. The route also leads to some interesting historical and geological finds, too.
How to Get From Charlotte to Oak Island:
Take US-74 E for 168 or approx. 2h45min
Continue on NC-211 S for about 38 or approx. 42min to Oak Island
#1 - Check Out the Great Falls Mill Ruins in Rockingham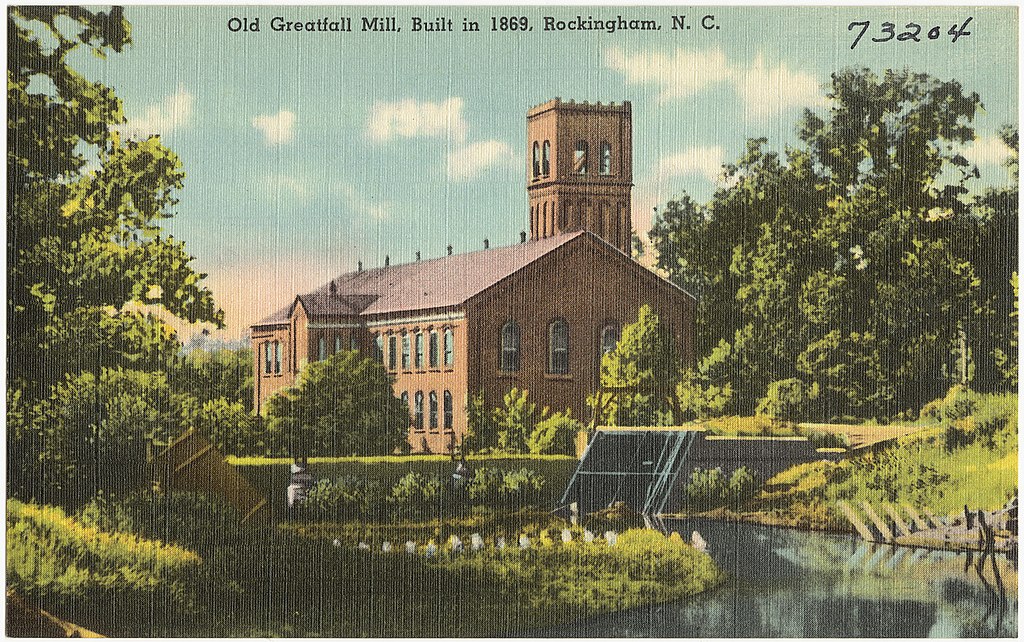 Located an hour and 20 minutes from Charlotte, Rockingham's famed Great Falls Mill are well worth the pit stop. The pre-Civil War era cotton mill experienced several fires and even flourished for a bit until the Great Depression hit. It experienced its final fire in 1972. Only a façade was left and over the years, the forest has grown around the mill's ruins, producing a stunning effect.
The Great Falls Mill Ruins is on the National Register of Historic Places.
Fun fact: Hootie & The Blowfish filmed their music video for "Old Man & Me" at the Great Falls Ruins in 1996.
Location: Rockingham, NC 28379
#2 - Check out the National Railroad Museum in Hamlet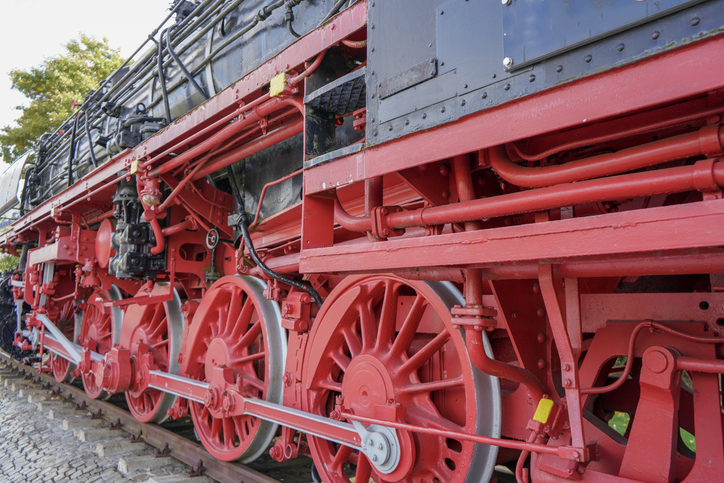 Since 1976, Hamlet, NC has been home to the National Railroad Museum & Hall of Fame. Here you can enjoy a piece of U.S. railroad history as you take in the many photographs, rolling stock, model train exhibits and more. Free admission.
Location: 20 W Hamlet Ave, Hamlet, NC 28345
#3 - Lunch in Laurel Hill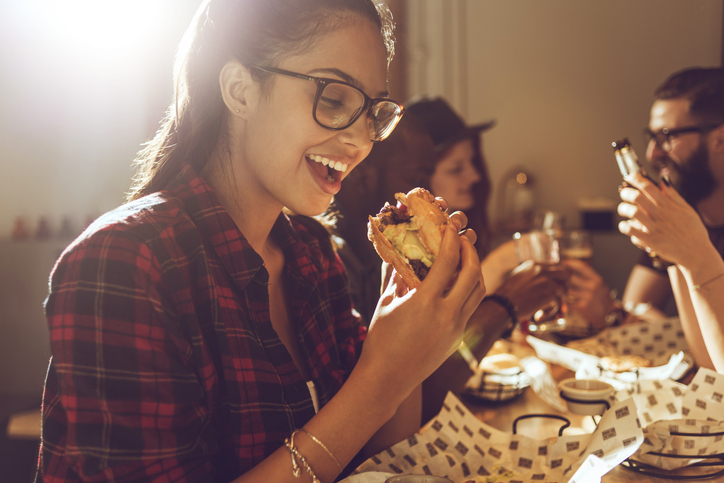 You're about halfway to Southport / Oak Island coastal area now and likely ready for a quick, satisfying meal. Head to Mamie's Drive Inn for incredible hand-pattied burgers, crinkle fries, and sweet treats. Allow 10 to 15 minutes or call ahead to order: (910) 462-2130.
Location: 9460 Andrew Jackson Hwy, Laurel Hill, NC 28351
#4 - Visit the John Blue House in Laurinburg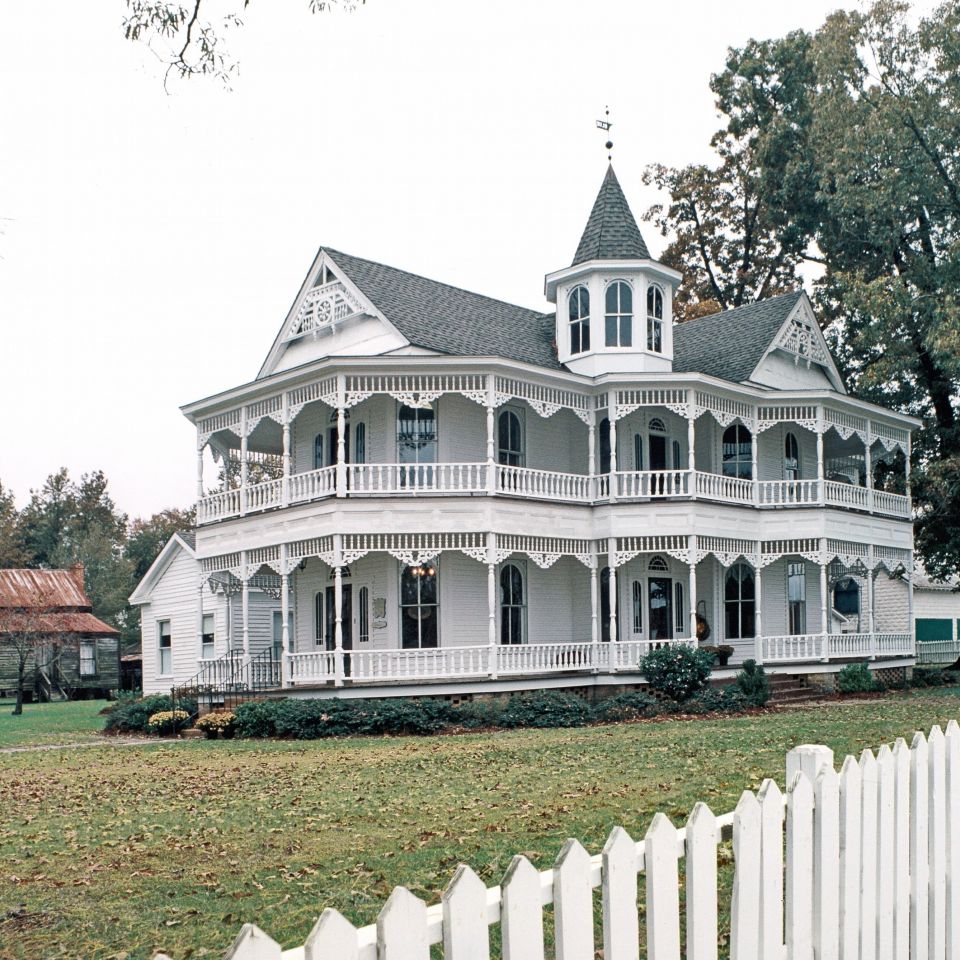 This 100+ year-old architectural treasure portrays the very unique eye of Mr. John Blue, the home's owner, designer, and builder. John Blue fell in love with riverboats after a visit to Mississippi, and decided to craft his new home in that style with a "bridge," double circular porches and steamboat-reminiscent ornamental carvings along the porch and railings.
You can tour the house every day from 9 a.m. - 8 p.m. Monday through Saturday. Tours are unavailable on Sundays.
Location: 13040 X Way Rd, Laurinburg, NC 28352
If you skipped lunch at Mamie's in Laurel Hill, opt for NC barbecue or fried chicken at Smithfield's.
Location: 402 Plaza Dr, Laurinburg, NC 28352
#5 - Stretch Your Legs at Lake Waccamaw State Park or Green Swamp Preserve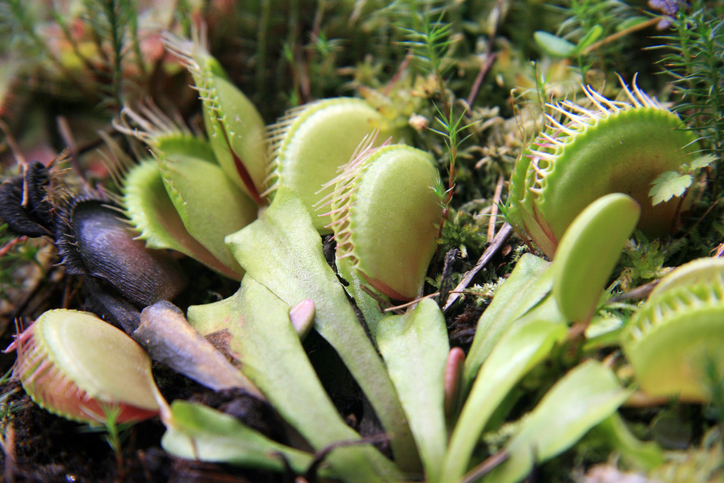 Lake Waccamaw State Park is home to one of the greatest geological riddles. The lake is part of the Carolina bays formations, basins which dot the Eastern seaboard and feature species of aquatic life found nowhere else. This mysterious and beautiful crater lake is accessed by a 700-foot boardwalk that accommodates up-close wildlife viewing and fishing. Seven-plus miles of trails allow hikers to experience multiple ecosystems and rare flora.
Location: 1866 State Park Dr, Lake Waccamaw, NC 28450
The Green Swamp is a 15,907-acre National Natural Landmark, designated in 1974. The famed carnivorous plant, the Venus Flytrap, is found within Green Swamp Preserve, as well as many other endangered and unique species of plant and animal life. Some examples include the American alligator, pitcher plants, orchids, sparrows, and Hessel's hairstreak butterfly. The preserve is open to the public daily from dawn until dusk.
Location: 673 Green Swamp Rd NW, Supply, NC 28462
Arrive at Your Oak Island Vacation Rental
After a few hours of riding in the car and seeing the sites, it's time to unpack and put your legs up in your Oak Island vacation rental. Margaret Rudd and Associates has the perfect vacation home for you and your family. Whether you're looking for maximum privacy or you want to sit oceanfront and wake up every morning to breathtaking views, we have you covered. Browse through our vacation rentals so that you can start planning your road trip to Oak Island today!