20 Dec 2022
Getting to Oak Island from Winston-Salem area takes about 4 hours and change. With multiple highway/interstate routes to get you to beautiful Coastal Carolina, you can choose your own adventure based on your road trip preferences or you can even mix it up with each leg of the journey.
To experience a little bit of college city culture and history as well as plenty of kitschy roadside stops and nature in one round trip, we recommend opting for I-74 one way and I-40 the other way.
Winston-Salem to Oak Island Along I-74
If you're craving green outdoor spaces right about now consider choosing the I-74 route first, which also holds some unique pit stops.
Stop at High Point to see the World's Largest Chest of Drawers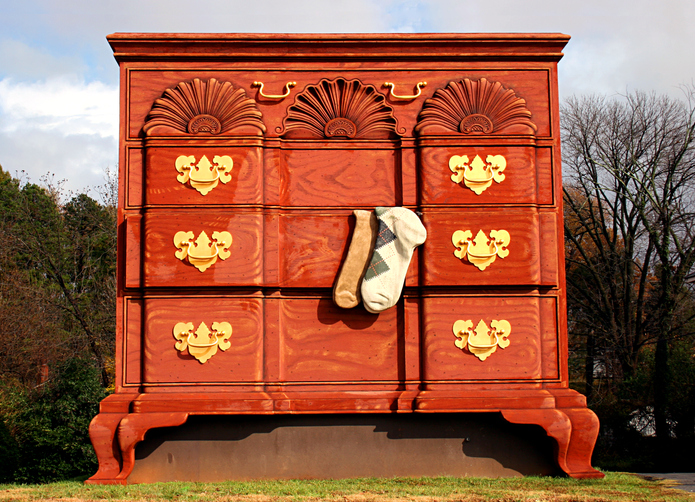 Built as homage to High Point's famed furniture industry, a photo of the World's Largest Chest of Drawers, which is 36-feet tall, is well worth the stopover as is a drive through the Furniture Capital of the World. Two large socks hang from the drawers as a nod to the area's hosiery industry, and miniature replicas of the chest can be found all throughout the city.
Location: 508 N Hamilton St, High Point, NC 27262
Visit North Carolina Zoo in Rudolph County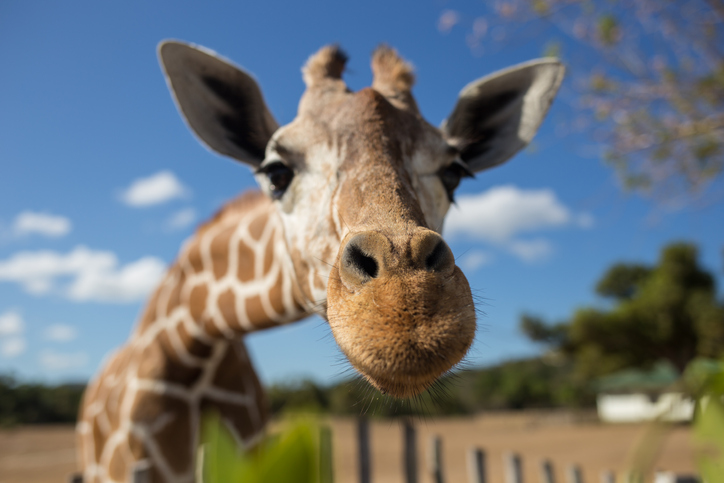 Located just 6 miles off of I-74 at the Asheboro exit (72 A), the North Carolina Zoo is the world's largest natural habitat zoo. The 1,800 animals that reside at the zoo have lots of room to roam and enjoy life. Experience this celebration of the natural world with incredible wildlife viewing opportunities of giraffes, elephants, primates and so much more.
Note: Currently, you will need to either reserve a time or purchase a timed entry ticket prior to visiting the North Carolina Zoo. 
Location: 4401 Zoo Pkwy, Asheboro, NC 27205
Explore Uwharrie National Forest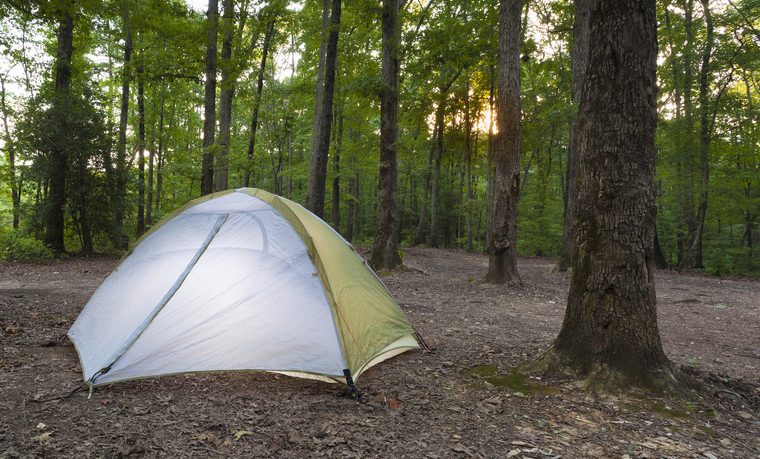 If you've spent a good chunk of the day at the Zoo, the Arrowhead Campground in Uwharrie National Forest provides the perfect place to rest and relax for the afternoon and overnight. Various outdoor activities can be enjoyed, including hiking, horseback riding, mounting biking, watersports and ATV trails (for a fee). There are 50 campsites and 33 of them have electrical hookups. For more info on nightly fees and to reserve your spot, click here. 
Location: 789 HWY 24/27, New London, NC 28127
From here, you'll hop back on I-74 E. You can continue straight through to Oak Island or meet up with a route of pit stops outlined in our Charlotte to Oak Island guide. Once you've arrived in Oak Island, settle in at one of our beach houses!
I-40 Oak Island to Winston-Salem


Check out Historic Wilmington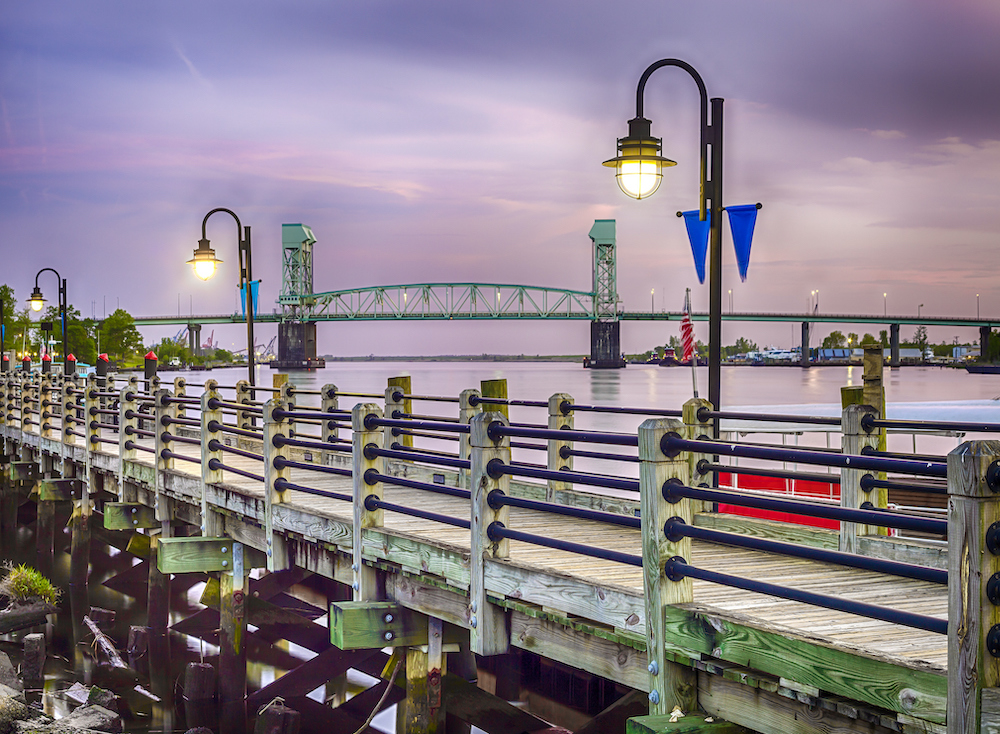 Wilmington is 40 minutes from Oak Island and en route to 1-40. From Oak Island, get on I-17 N for 12 miles followed by US-76 E for 21 miles to Wilmington. If you only have an hour or two to spend in Wilmington head to the historic district and peruse the Riverwalk, where you'll find charming shops, restaurants and galleries. If you're a history buff, Wilmington is well worth the stop with the famed WWII Battleship North Carolina being moored nearby along the Cape Fear River.
When you're ready to depart it's easy to hop on I-40, as the interstate starts right in downtown Wilmington.
Location: Wilmington Downtown Riverwalk
See the World's Largest Frying Pan in Rose Hill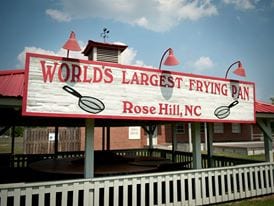 If you're in the mood for some more kitsch, a quick stop for a fun photo of the World's Largest Frying Pan in Rose Hill, NC is a must.
Location: 510 N Sycamore St, Rose Hill, NC 28458
Pick up Local Libations in Benson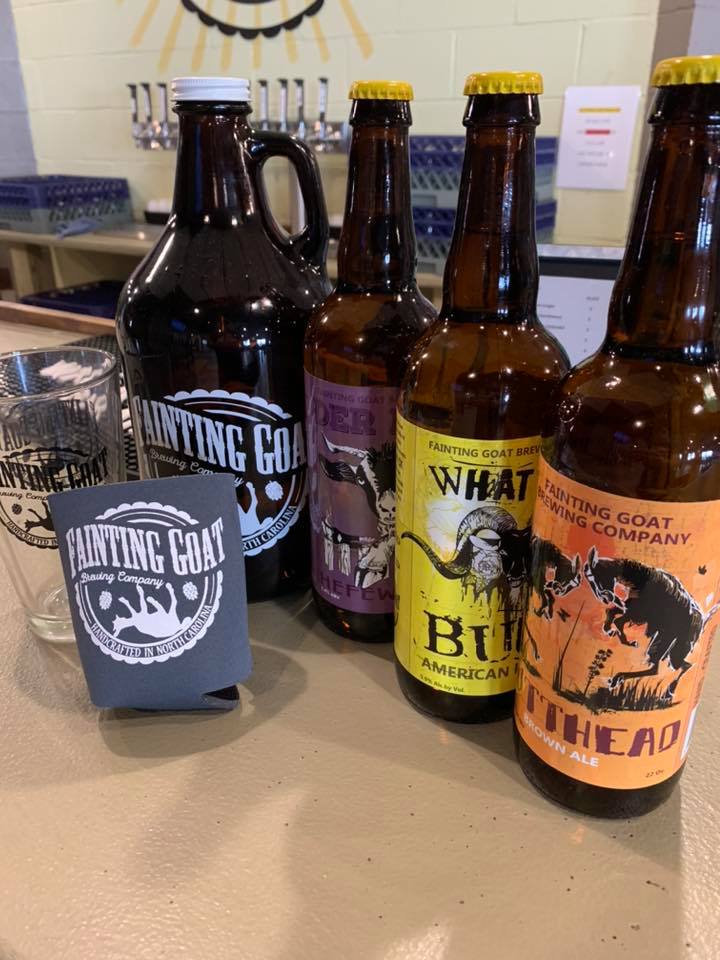 If you crave craft, handmade beverages, the town of Benson, coined the "Best Small Town in North Carolina" has both a distillery and brewery that offer tastings and retail sales. Broadslab Distillery produces moonshine, rum and award-winning whiskey, and Fainting Goat Brewery makes pale ales, IPAs, Belgian whites and German wheat beer, available in bottles and growlers.
Location: (Broadslab Distillery) 4834 State Hwy 50 S, Benson, NC 27504
Check Out Charming Chapel Hill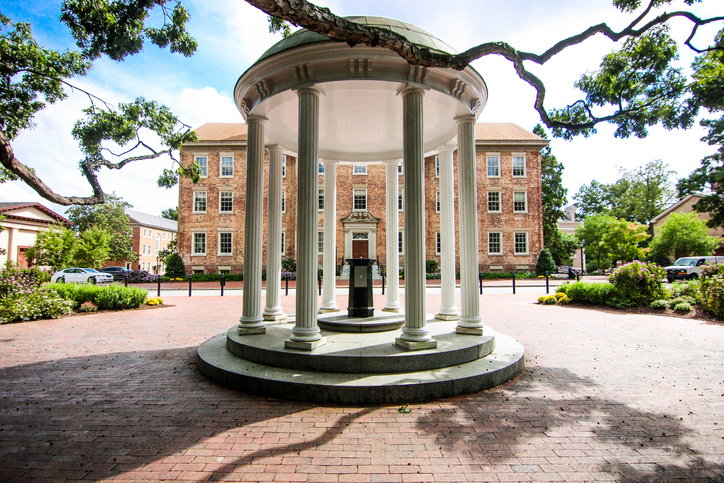 There's so much to explore in the idyllic college town of Chapel Hill, which is home to the University of North Carolina—the nation's first public college. In addition to this renowned college, along with its world-class basketball team, Chapel Hill features the Ackland Art Museum, the North Carolina Botanical Garden, and the Morehead Planetarium & Science Center. Historic Franklin Street is a popular spot to shop, dine and enjoy nightlife.
Location: (Ackland Art Museum) 101 S Columbia St, Chapel Hill, NC 27599
Kick Back at Your Oak Island Beach House
Once you've arrived at Oak Island, kick back and relax at your beach house. We offer a great selection of oceanfront homes, pet friendly rentals, homes with private pools and much more.
Your Guide to the Oak Island Area
Whether you want to continue exploring once you've arrived or just sit peacefully on the beach, we've got all the details on Oak Island and Southport in our area guide. Start dreaming about your next Coastal Carolina trip with Margaret Rudd & Associates and book your vacation rental today.