20 Dec 2022
Virginia isn't the only place for lovers. The Southport - Oak Island area offers a serene coastal setting perfect for connecting and deepening the ties that bind.
Opt for a charming 1- or 2-bedroom Coastal Carolina cottage for this year's romantic escape
Charming Southport Oak Island Cottages for Couples
Aunt Evelyn's

Lovely views of the Southport Marina and an unbeatable location in Coastal Living's 2015 Happiest Seaside Town in America await couples in this charming 3-bedroom, townhouse style vacation rental. Enjoy a romantic stroll down the live oak lined streets of this quaint fishing village, dine in one of its cozy downtown restaurants or spend an afternoon watching ships pass while holding hands at the waterfront.
Enter Dates for Availability >>

Oak Island Beach Villa 606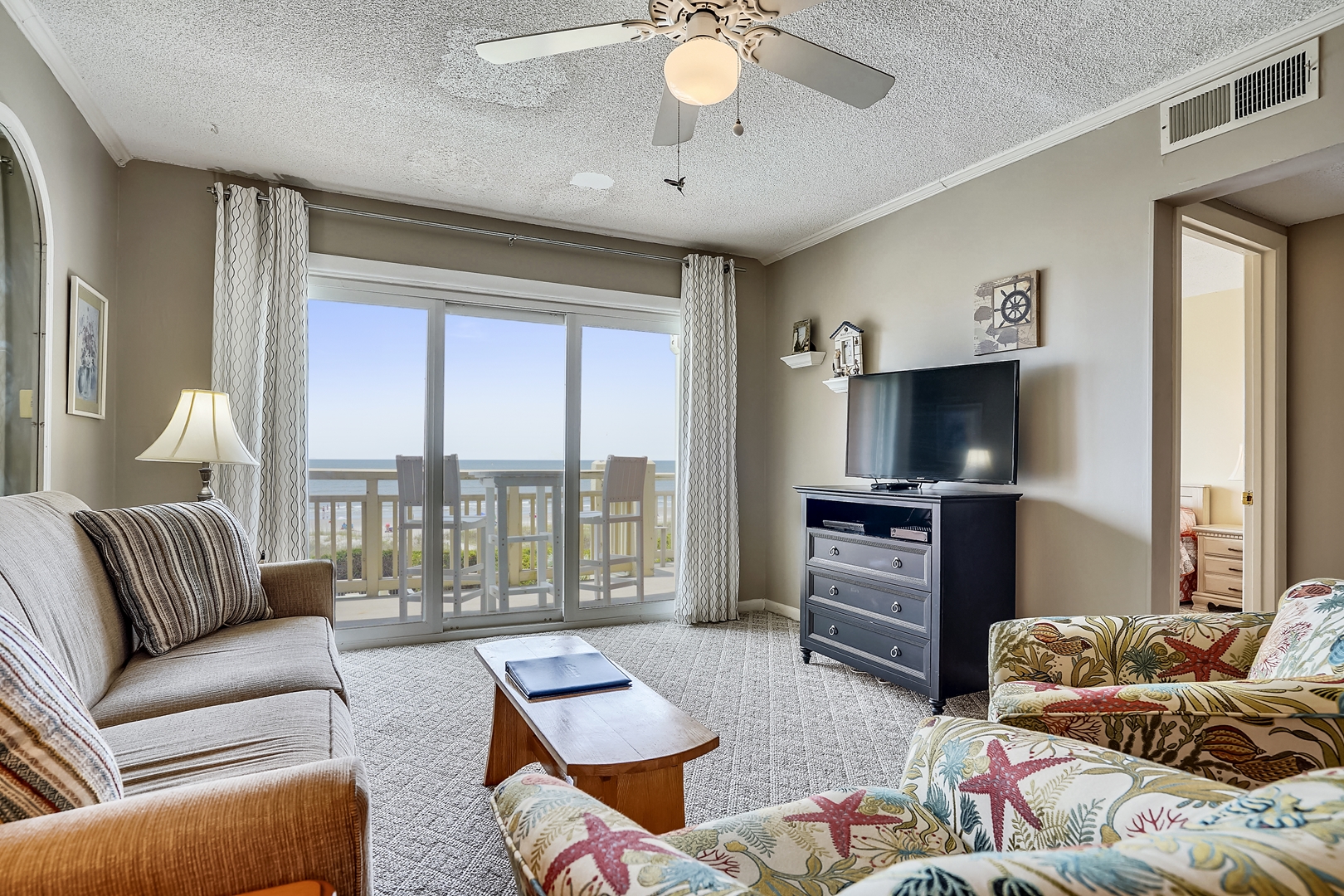 This adorable 2nd level condominium offers many amenities including a balcony perfect for romantic sunset views with access from the master bedroom. Set along the pristine shores of Caswell Beach, you'll find the ideal setting for evening walks along the beach.
Enter Dates for Availability >>
Ski Breeze

Let Ski Breeze whisk you away to a coastal, calm state of mind. An unbeatable front row seat to the waterway where you can dip your toes in the water or enjoy a relaxing night in the large back yard while your fur baby runs in the fenced back yard. You won't have to leave your furry family member home while you and your loved one spend your Oak Island vacation here.
Enter Dates for Availability >>
Romantic Southport - Oak Island Restaurants Offering Dine-In or Take Out
Bella Cucina | 5177 Southport Supply Road, Southport NC | (910) 454-4540
A family-owned Tuscan style Italian fine dining restaurant specializing in fresh seafood and family Italian recipes. For a more casual affair, they offer excellent hand-tossed NY pizza.
Island Way | 1407 E Beach Drive, Oak Island NC | (910) 278-7770
A relaxed, upscale environment with a casual ambiance overlooking the Atlantic Ocean offering fine steaks and fresh seafood dishes like Filet Neptune, Lobster Ravioli and Carolina Crab Cakes. Large windows line the back wall for a wonderful sunset dinner setting.
Joseph's Italian Bistro | 5003 O'Quinn Boulevard, Southport NC | (910) 454-4440
There's nothing more romantic than dining al fresco while watching the sunset over the Intracoastal Waterway. Joseph's Italian Bistro delivers the view along with fine food and an excellent wine selection. Chef Joseph Borsuk incorporates the freshest ingredients in his delectable Italian cuisine.
Mr. P's Bistro | 309 N Howe Street, Southport NC | (910) 457-0801
Located in the heart of the water tower district of downtown Southport, this local favorite offers cozy candlelit tables, specialty martinis and fresh seafood. Chef Steve Phipps specializes in low country cuisines with flavor profiles that include shrimp and grits, crab stuffed flounder and perfectly roasted prime rib.
Oliver's on the Cape Fear | 101 W Bay Street, Southport NC | (910) 477-9299
Best described on the restaurant's own website, "Oliver's is where outstanding hospitality and service meet exquisite meals". Locals couldn't agree more! This fairly new establishment to the Southport area finds itself located in a historical building along the Cape Fear that dates back to the 1700s. With an upscale atmosphere, gorgeous bar area and an unbeatable view, Oliver's is the perfect place for your romantic lunch or dinner, or just a great stop for the perfect night cap.
Castucci's | 4332 Long Beach Road SE, Southport NC | (910) 477-6755
Located just off of the GV Barbee Bridge along the Long Beach Road strip, Castucci's "an Italian Joint" is a new and welcomed addition to the local restaurant scene. With an Italian chef and owner, diners will find heart and heritage in each and every dish. Seafood, baked dishes, veal and much more await you at this warm, friendly restaurant with a casual atmosphere. The restaurant is also well known for offering gluten free dishes and wonderful cocktails!
Tranquil Harbor Restaurant & Bar | 5908 E Oak Island Drive, Oak Island NC | (910) 250-1294
For those looking for an easy-to-reach location for an evening outing during your Oak Island vacation, Tranquil Harbor is a cozy restaurant offering both a bar and patio area. With locally sourced seafood, steaks and burgers (as well as other American fare), the chef is known to adjust dinner offerings per dietary needs and/or restrictions.
Start Planning Your Romantic Escape 
If you aren't already planning to visit our area, we invite you to Southport and Oak Island for your romantic getaway. With plenty of cozy restaurants, and fun activities for you and your loved one, our area is perfect for that new relationship, long time love affair or to reconnect - no matter what time of year it is!
Margaret Rudd & Associates, Inc., REALTORS offers the perfect Oak Island NC beach rental for your romantic getaway. Let us know how we can help you plan your idyllic vacation today!