25 Jul 2023
When planning your next vacation, consider the unique amenities that can elevate your stay from ordinary to extraordinary. At Margaret Rudd & Associates, we offer a variety of Oak Island rentals that feature amenities designed to enhance your vacation experience. From Electric Vehicle (EV) chargers to swim spas, private docks, and hot tubs, our properties cater to a wide range of preferences. Take a look at some of these unique offerings as you plan your next Oak Island adventure. 
EV Charger (Electric Vehicle Charger)
For the eco-conscious traveler, an Electric Vehicle (EV) Charger is a must-have amenity. Our properties, Three Little Birds and Summer Lovin', offer this unique feature, allowing you to charge your electric vehicle right at your vacation home. This amenity not only supports your sustainable lifestyle but also provides the convenience of charging your vehicle on-site, saving you time and effort during your vacation.
Three Little Birds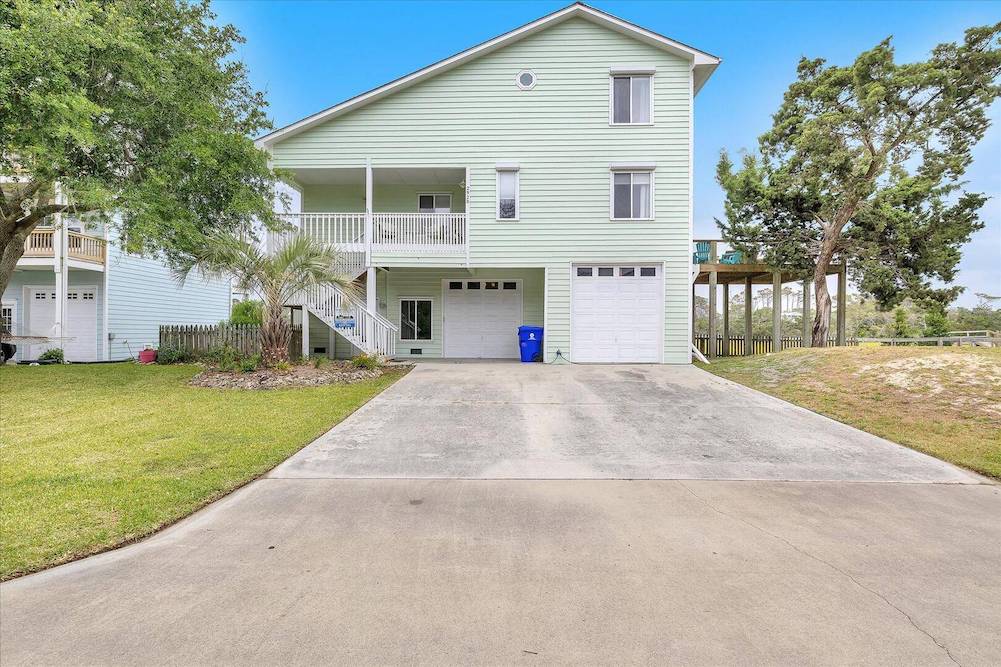 Located in the popular East Beach area of Oak Island, Three Little Birds is a charming 3-bedroom property that sits right on the canal. This vacation home is perfect for those who enjoy the outdoors, with an open deck for bird watching, a private dock for fishing or crabbing, and a short distance to local restaurants and shops. The property also features a Tesla car charger, making it an ideal choice for eco-conscious travelers.
Additional amenities include:
Outdoor shower
Board games / puzzles
Streaming services
Summer Lovin'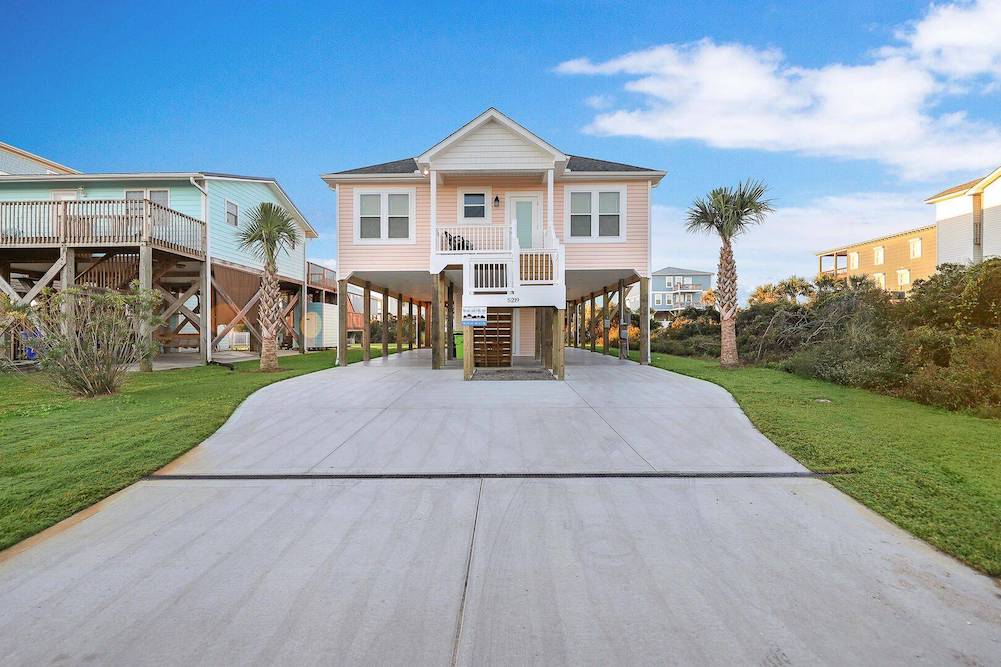 Experience a summer vacation like no other at Summer Lovin'. This newly constructed 4-bedroom property is just a block away from the oceanfront and within walking distance to Oak Island area shops, restaurants, and grocery stores. With soothing coastal sounds and an open floorplan, this property also features an EV charging station, making it a convenient choice for electric vehicle owners.
Additional amenities include:
Ocean views from the porch
Ground level recreation and seating area
Gas grill
Swim Spa
A swim spa is the perfect amenity for those seeking relaxation and rejuvenation during their vacation. Our properties, Slow-N-Steady and Barefoot Season, feature this delightful amenity, providing a private space for you to unwind after a day of exploring Oak Island. Whether you're looking to enjoy a leisurely swim or simply relax in the soothing waters, a swim spa offers a luxurious retreat right at your vacation rental.
Slow-N-Steady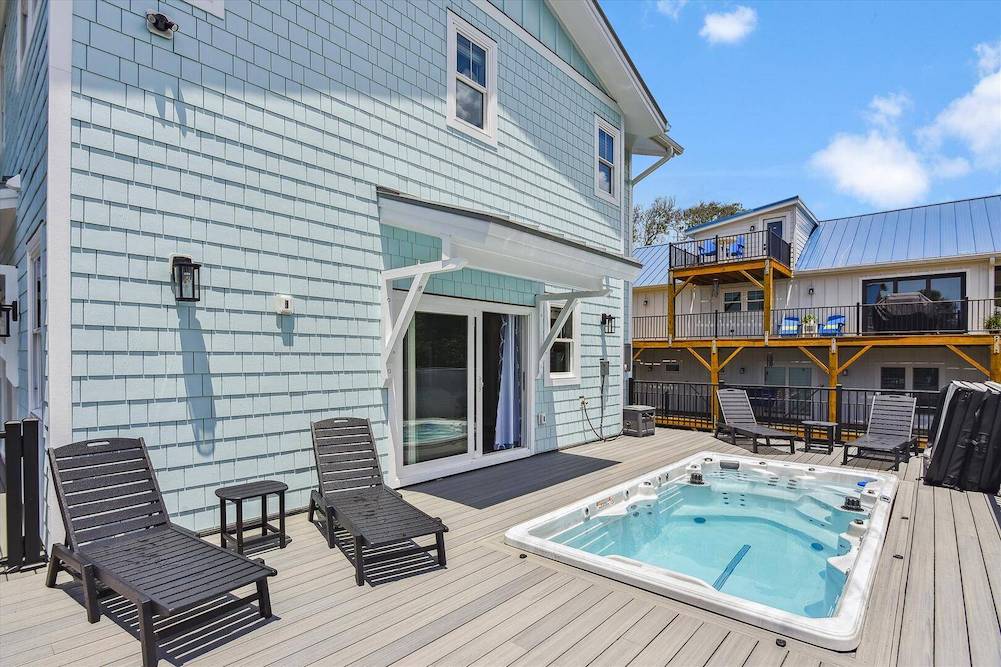 This brand-new 4-bedroom property is located in the East Beach area of Oak Island. With a beautiful inverted floor plan, this property offers relaxation and comfort. After a day at the beach, come home to the convenient foot wash and outdoor shower, and then unwind in your very own swim spa or cook up a feast on the charcoal grill while lounging on the open deck.
Additional amenities include:
Two covered porches with ocean views
Baby gate
Tier 1 entertainment package
Barefoot Season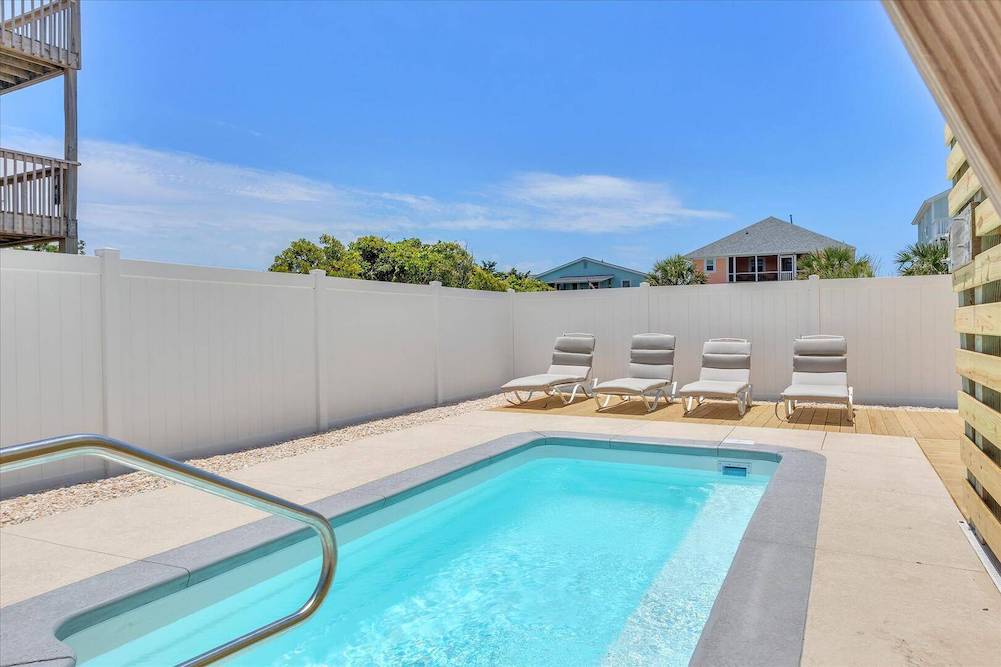 Barefoot Season is a gorgeous 4-bedroom, 2.5-bath home with sweeping canal and ocean views. Featuring a luxurious swim spa pool, four outdoor decks, and plenty of natural light, it'll be hard to pull yourself away from your vacation home long enough to enjoy all the other fantastic things an Oak Island vacation offers. 
Additional amenities include:
Tier 2 Entertainment Package
Departure cleaning included 
Beach chairs and cart
Dock
For those who love fishing, crabbing, or simply enjoying the water, a private dock is an ideal amenity, and that's exactly what our properties Crow's Nest and Ski Breeze offer. This delightful amenity provides you direct access to the water right from your vacation home. Whether you're looking to catch your dinner or simply enjoy the serene water views, a private dock enhances your waterfront vacation experience.
Crow's Nest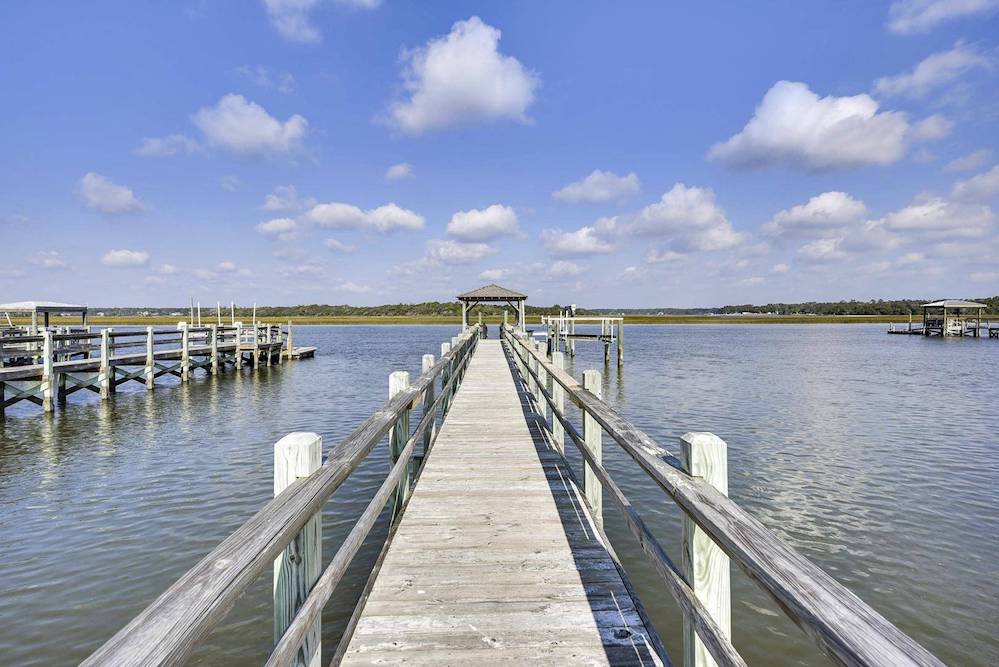 Crow's Nest is a six-bedroom property located along the island's west end. With unobstructed views from Southport to Holden Beach, this property offers a private pool, hot tub, and a dock for fishing. After a day casting a line from your private dock, use the large, open kitchen to prepare your catch-of-the-day for a delicious water-to-table dinner that's sure to delight the whole family!
Additional amenities include:
Outdoor shower (both hot and cold)
Handicap features 
Elevator
Ski Breeze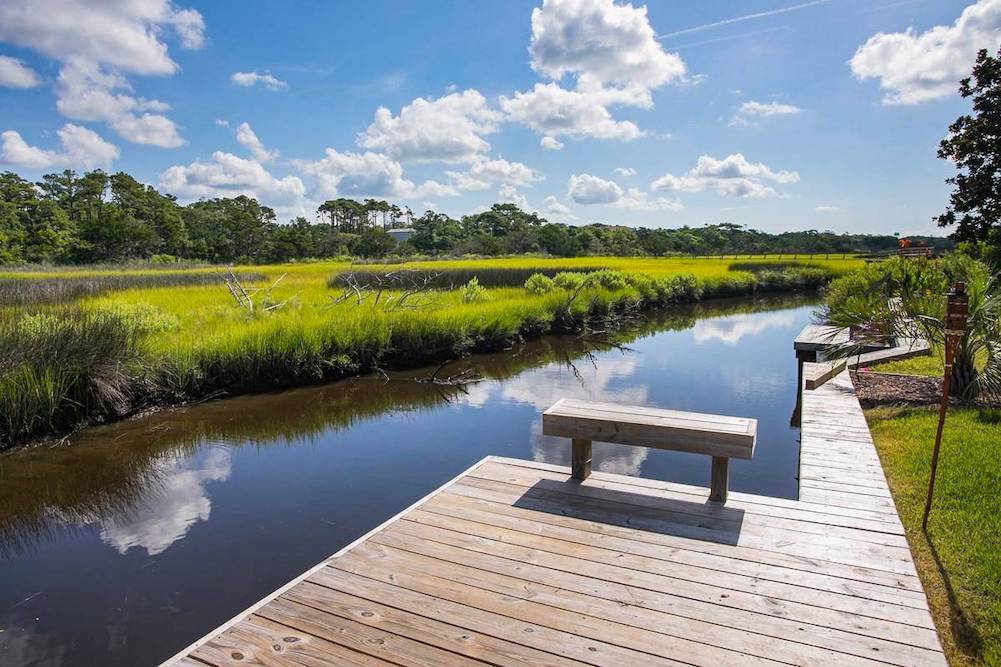 Relish the convenience of this pet-friendly retreat, just a brief 5-minute stroll from the ocean. Enjoy traffic-free evening walks with your pet, unwind in the spacious backyard with stunning waterway views, or try fishing from your private dock. An exciting addition for our 2022 guests is the newly built outdoor bar at ground level.
Additional amenities include:
Washer/Dryer
Picnic table
Video library
Hot Tubs
A hot tub is a sought-after amenity that adds a touch of luxury to your vacation. Our properties at The Palms as well as our private rental, Blue Heron Blvd, all offer this unique amenity providing a private space for you to unwind and soak your cares away. Whether you're looking to relax after a day of beach activities or simply enjoy a peaceful evening under the stars, a hot tub offers a soothing retreat right at your vacation rental.
The Palms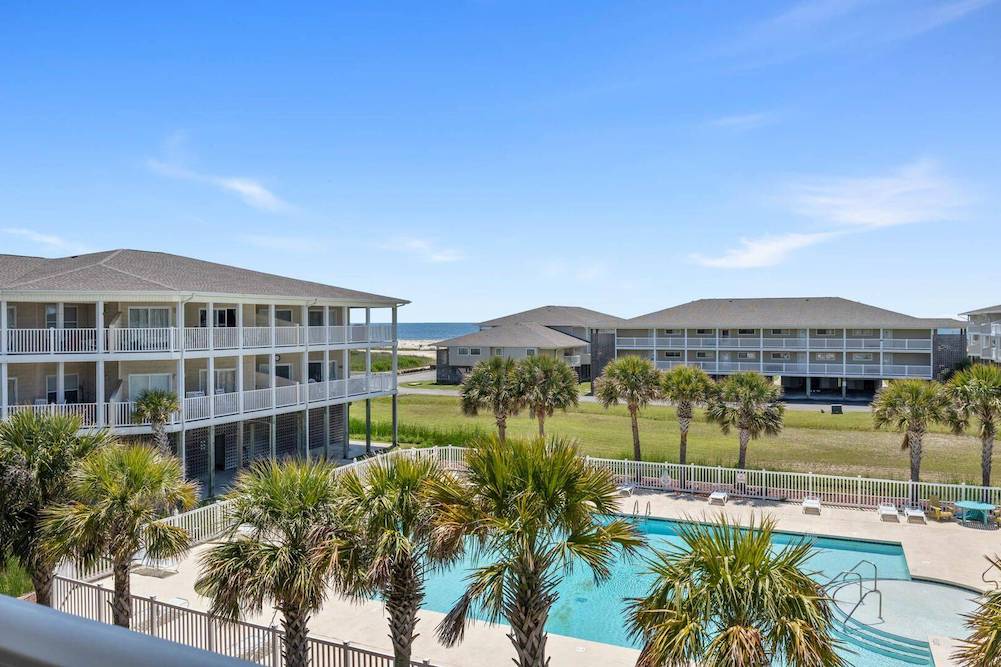 The Palms at Long Bay is a condominium complex located just around the corner from restaurants, shopping, and entertainment in East Beach. Offering one of the largest swimming pools on the island as well as a hot tub, this property provides a relaxing vacation both on and off the beach. With three units available, you'll find the perfect getaway for your family or group.
Unit 3204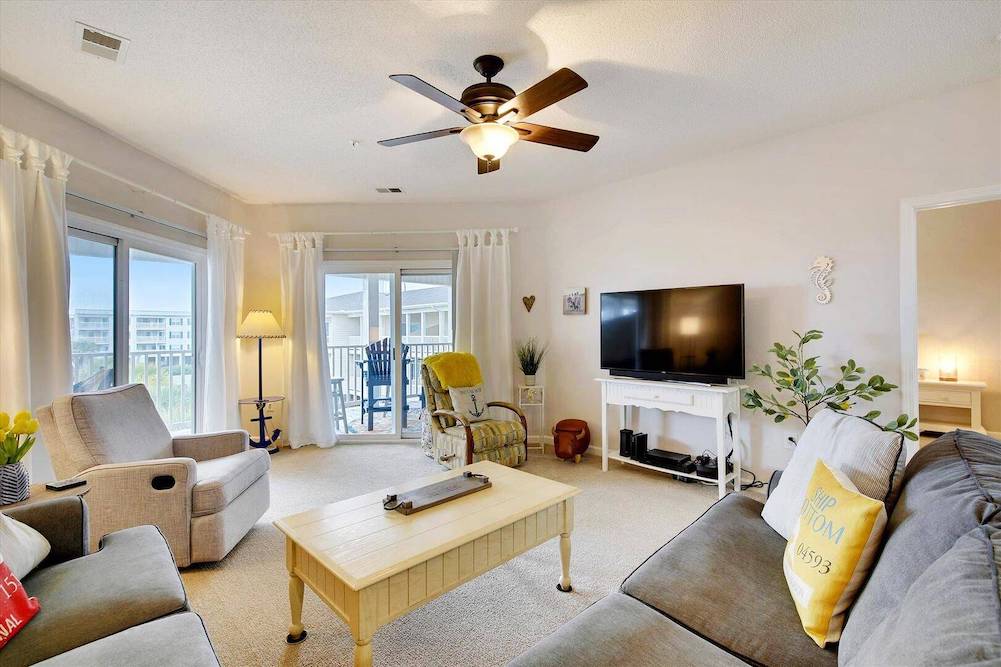 Recently added, this 3-bedroom condo comes with owner-provided beach gear from boogie and skim boards to umbrellas, beach chairs, and more! The fully-equipped kitchen is perfect for cooking delicious seafood dinners, while the private balcony is a dream relaxation spot for your early morning coffee, afternoon naps, or evening cocktails.
Additional amenities include:
Provided linens
Exterior camera
Gaming System
Unit 2203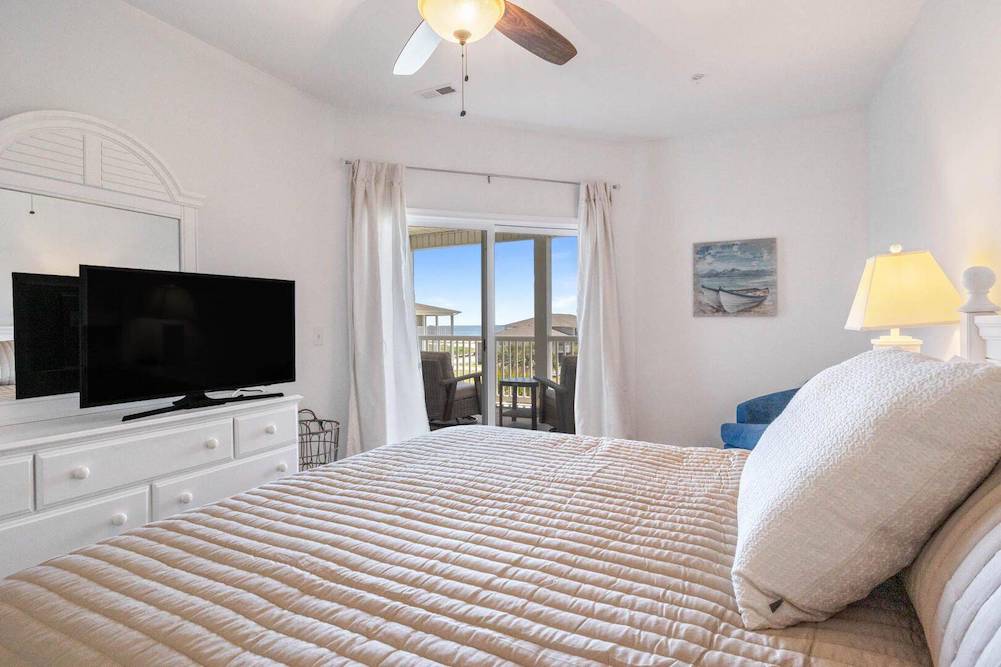 The open floor plan, cozy furnishings, and thoughtful design and décor will have you feeling right at home in this second-level condo. Enjoy an in-unit washer and dryer, WiFi, and 4 TVs.
Additional amenities include:
Streaming Services
Two parking spaces
Elevator for guest use
Unit 3103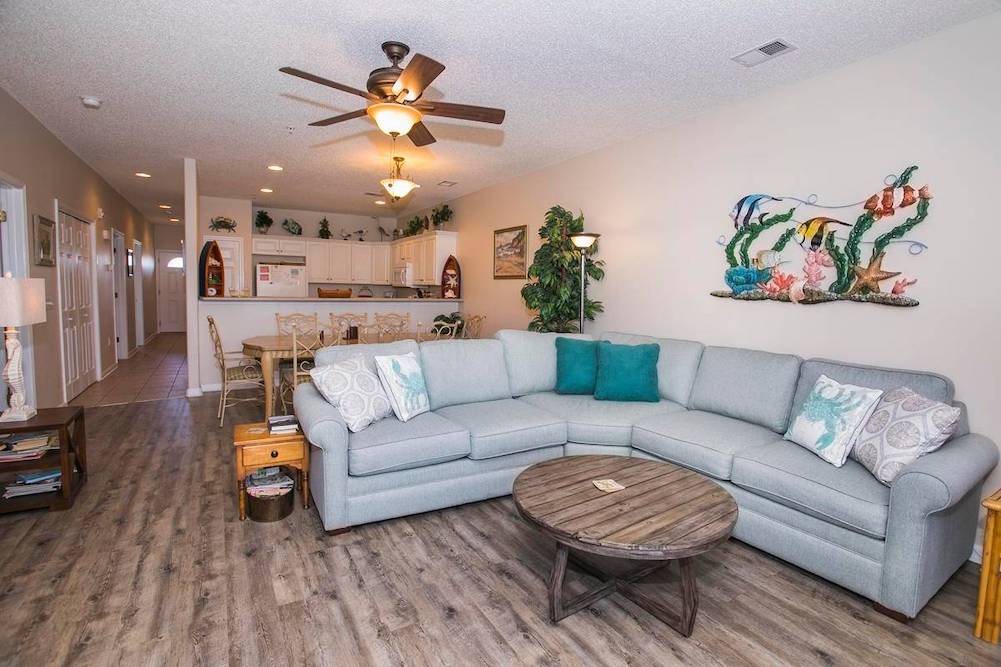 This pet-friendly unit is perfect for families traveling with fido! And the ground-floor location makes loading and unloading a dream. Enjoy the oversized couch as you relax after a day of playing in the surf. Unwind in the rocking chairs as you watch a beautiful Oak Island sunset.
Additional amenities include:
Crib and Pack n' Play
Board games
DVD player
Blue Heron Blvd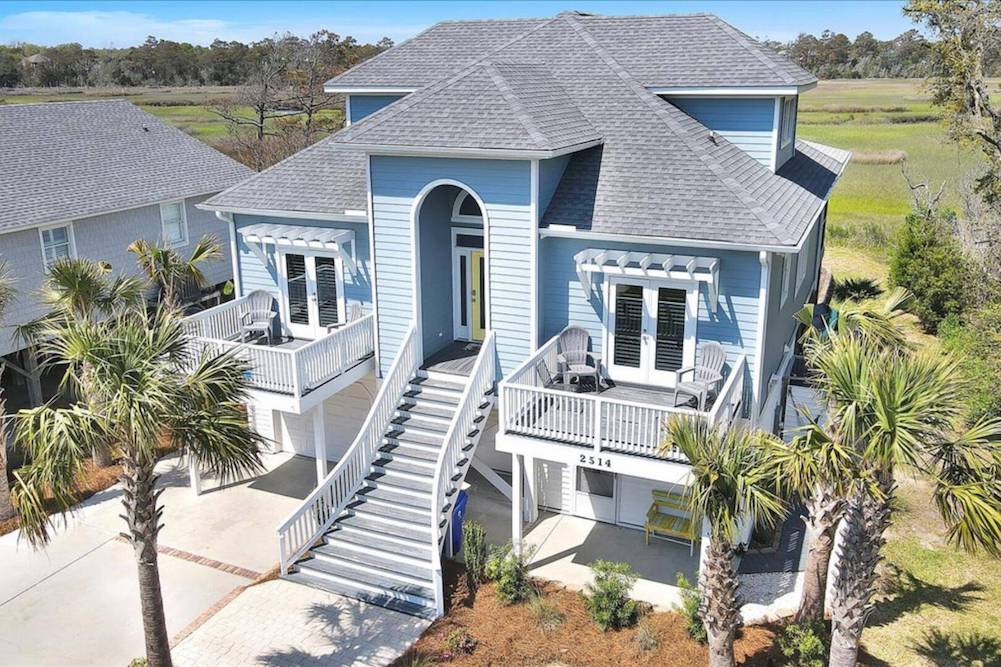 Blue Heron Blvd is a 4-bedroom beach rental located in the East Beach area of Oak Island. This property offers a relaxing atmosphere with tasteful coastal decor and plenty of room. Enjoy the owner-provided beach gear as you venture out to the shore. Then, after a day full of fun, unwind in your relaxing hot tub as you lean into the full rest of your beach vacation. 
Additional amenities include:
Porch swing
Screened-in porch
Views of the canal
Book Direct With Margaret Rudd
When you book your next vacation directly with Margaret Rudd, you gain access to these unique amenities and more. Our team is dedicated to ensuring you have the best vacation experience possible. We invite you to explore our properties and find the one that best suits your needs for your next Oak Island vacation.