22 Apr 2020
Home to a variety of marine life and birds, Oak Island is a true nature lover's haven. Here are some of the most beloved and prominent wildlife you can see while visiting this beautiful region of coastal North Carolina.
Your Guide to Wild Animals on Oak Island
#1 - Sea Turtles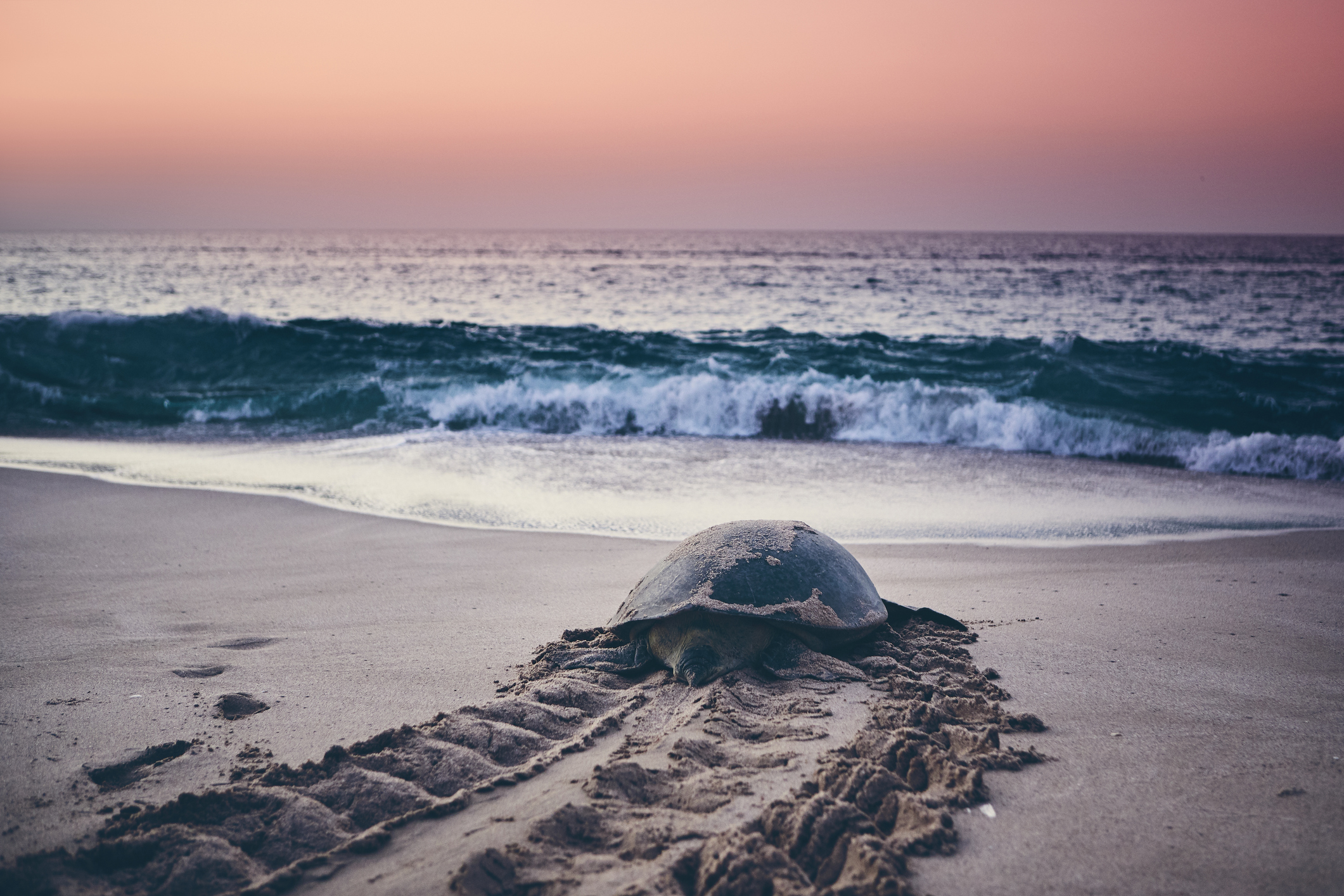 Sea turtles are one of the area's most popular [and protected] species. May through October is nesting and hatching season on Oak Island. Female turtles come ashore all along island beaches and nest in the grassy protected areas. If you're spending time on the beach, especially during August, it's possible that you may see these special creatures. For turtle hatchlings, making it from their nest into the ocean is quite a journey with predators above and various obstacles in the way. If you'd like to help hatchlings make it safely to the ocean, you can follow these best practices:
No flash lights at night
Keep ocean-facing windows covered
Knock over sand castles
Fill in holes
Leave only footprints
#2 - Pelicans
During your stay on Oak Island, it's very likely that you'll see brown pelican's gliding over the beach surf. With a wing span of 6.5 feet and a distinctive pouch, this large sea-faring bird is common along North Carolina's coastal and estuary waters. A pelican fishing is an incredible sight to behold. With a school of menhaden fish in their sights, they dive into the ocean at high speeds from 60 feet above the water.
Brown pelicans have been known to nest in the Cape Fear River area, and some will even stick around year-round instead of migrating further south for the winter.
#3-5 - Wading Birds: Ibis, Egret & Blue Heron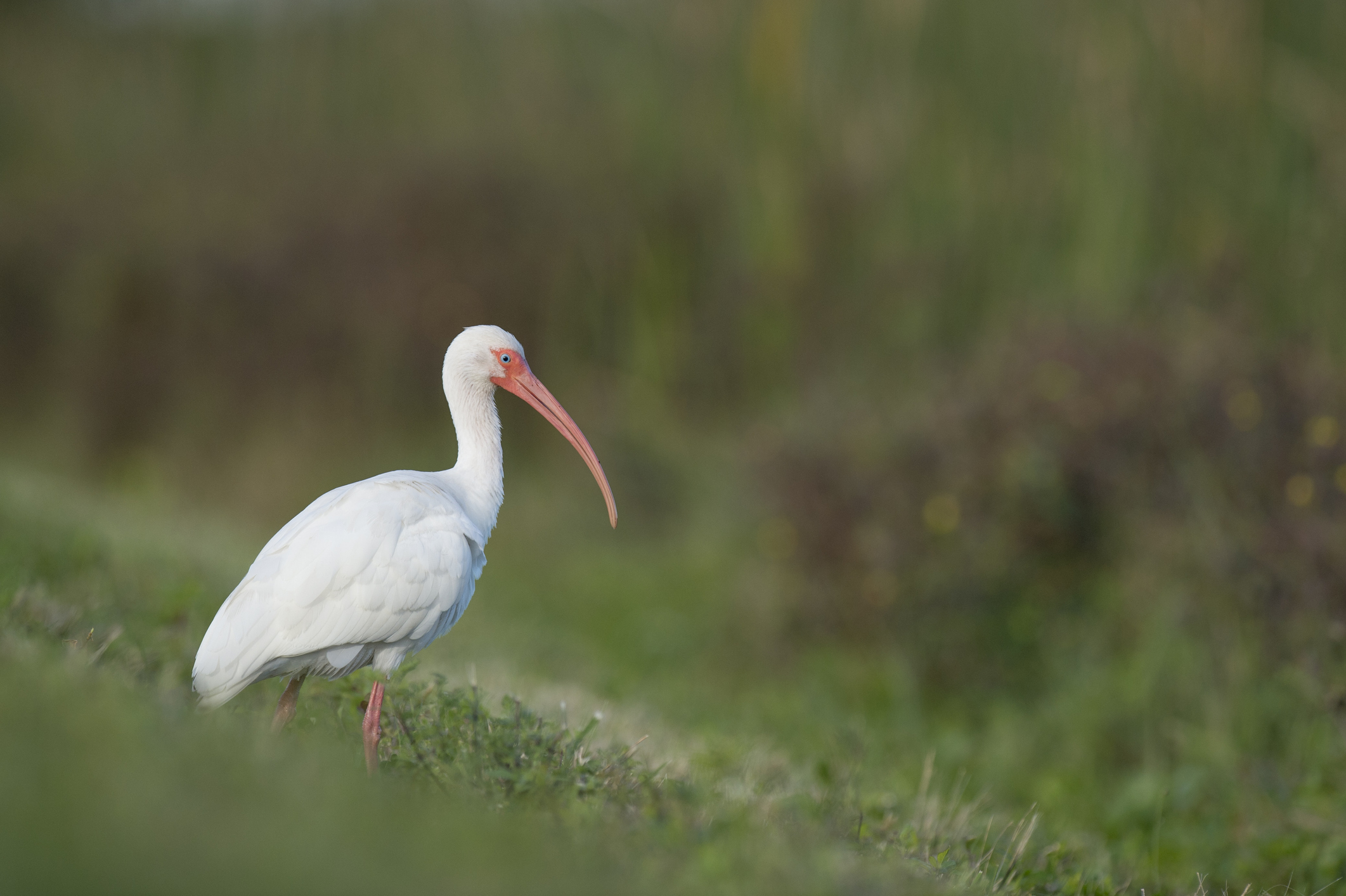 Battery Island, located just off of Southport, NC, is home to the largest white ibis (pictured above) nesting population in southeastern North Carolina. Since 1982, the 100-acre Battery Island and designated Audubon Sanctuary has been the site of North Carolina's largest gathering of breeding wading birds. Herons, egrets, and ibises flock to the island by the thousands each spring.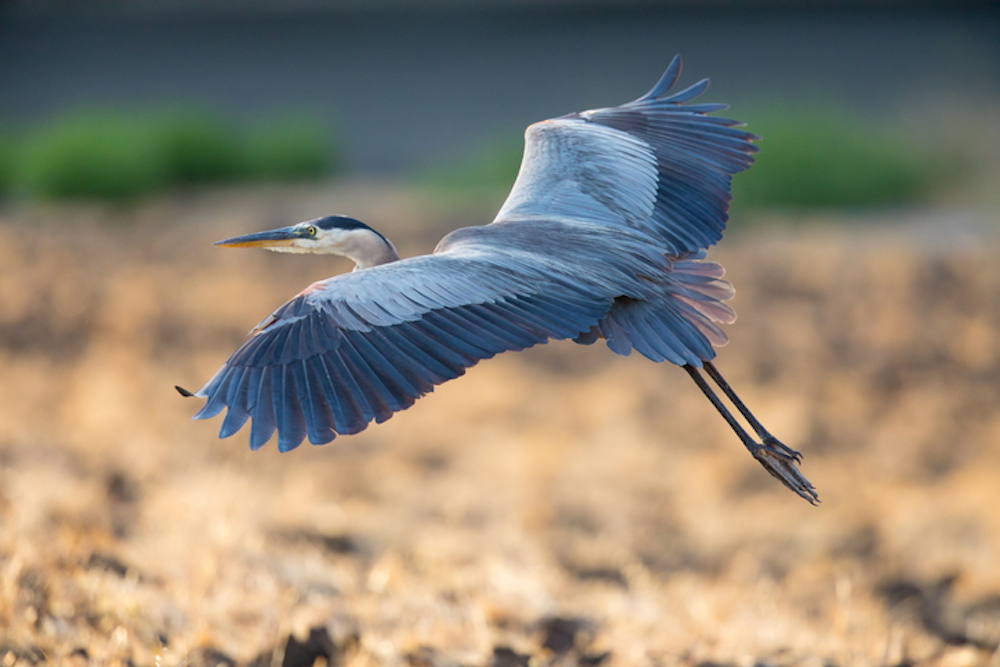 Somewhere between 9,000 and 15,000 breeding pairs of white ibises and hundreds of breeding pairs of herons (pictured above) and egrets, descend on the Sanctuary to nest and raise their young.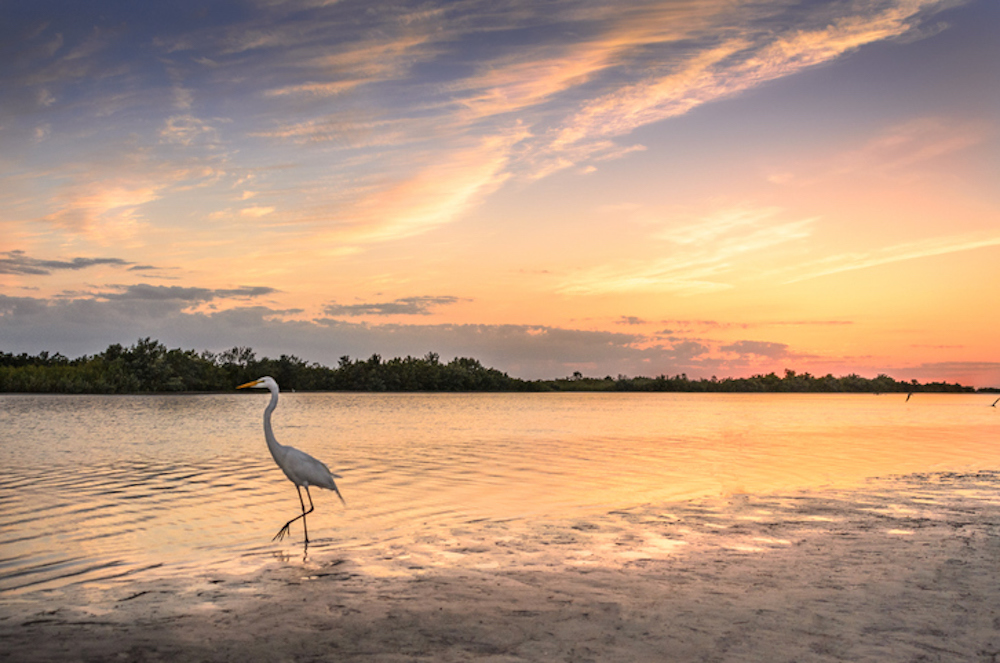 It's likely that you'll spot a heron, egret (pictured above) and/or ibis flying overhead and fishing during your Oak Island vacation, but if you'd prefer to see them in their pristine sanctuary, you can book an outing to Battery Island. The Cape Fear Garden Club offers a guided boat tour of the sanctuary.
#6 - Loons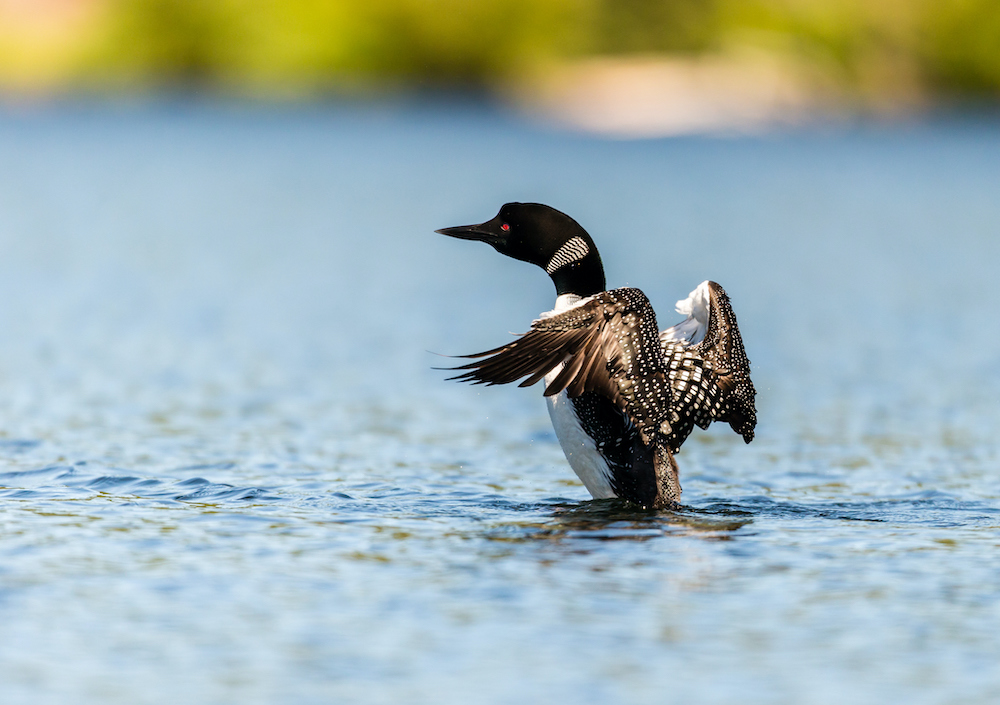 Loon sightings are also common on Oak Island. These stunning duck-like birds are black and white with distinctive red eyes. In fact, Loons are actually more closely related to cormorants and penguins, as they dive for fish. They are less buoyant than most marine birds, so they can submerge for longer periods of time.
Oak Island Fishing Charters offers birding and dolphin tours, too, so you can experience all of these coastal and marine fowl in their natural habitat.
#7 - Cardinal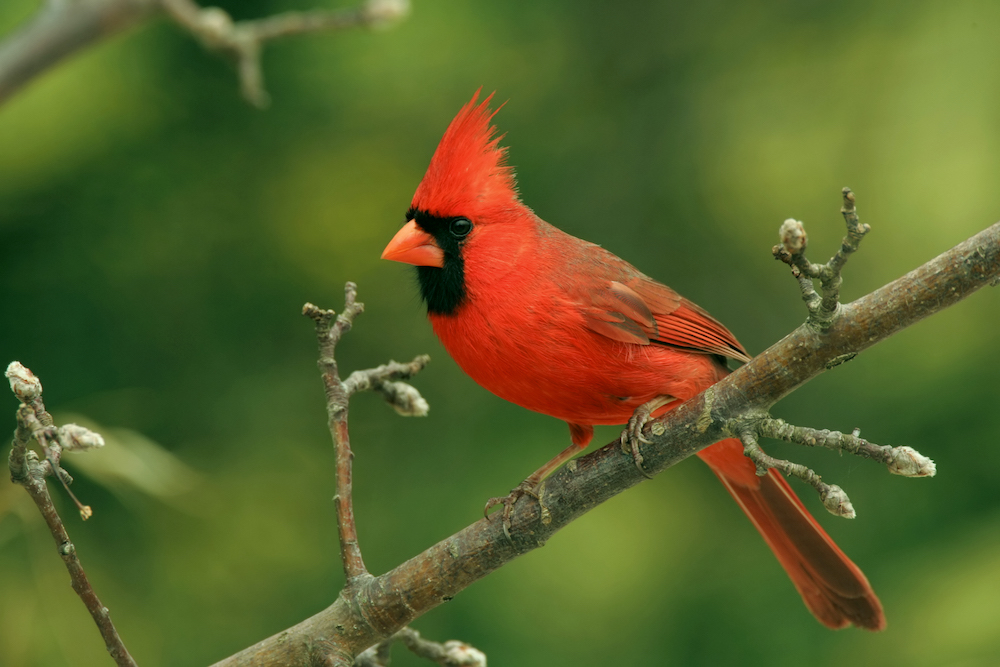 The Cardinal is the North Carolina state bird, but its natural habitat extends over half of the United States, so you may have seen it in your own backyard. It's also been know to live as far south as Belize and Guatemala and as far north as Canada. The male has iconically bright red plumage and a black face mask, while the female plumage consists of shades of brown, gray and red. Both males and females have a crest of head feathers. 
Cardinals are non-migratory and have adapted easily to both city and suburban environments.
#8 - Alligators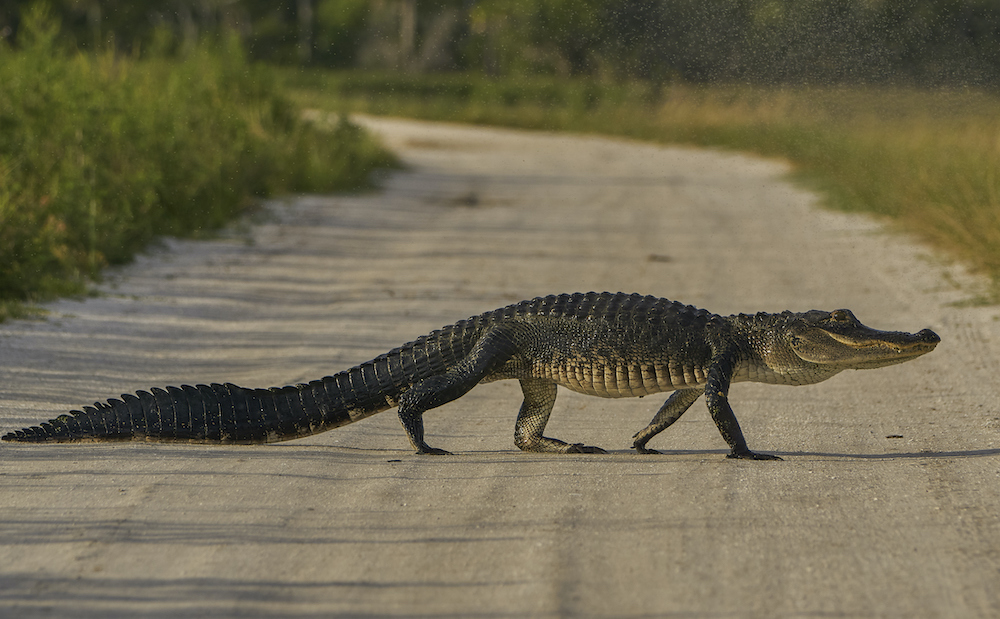 Alligators do live in North Carolina, in fact it's the northernmost area alligators are known to inhabit. Northern gators are a little smaller than their Florida cousins. Still, males can reach 13 feet in length and weigh up to 500 pounds. Females generally grow to less than 9 feet and weigh up to 200 pounds. 
In the southeast, the American alligator inhabits freshwater swamps, marshes, ponds, lakes and the backwaters of large rivers. They have also been observed in brackish water and even on beaches. Coastal North Carolina features plenty of ideal habitat for alligators, so keep your eyes peeled while visiting the Oak Island and Southport area. 
To see alligators up close, head to the Shallotte River Swamp Park, which has ten rescued American alligators in residence.
#9 - Native Fish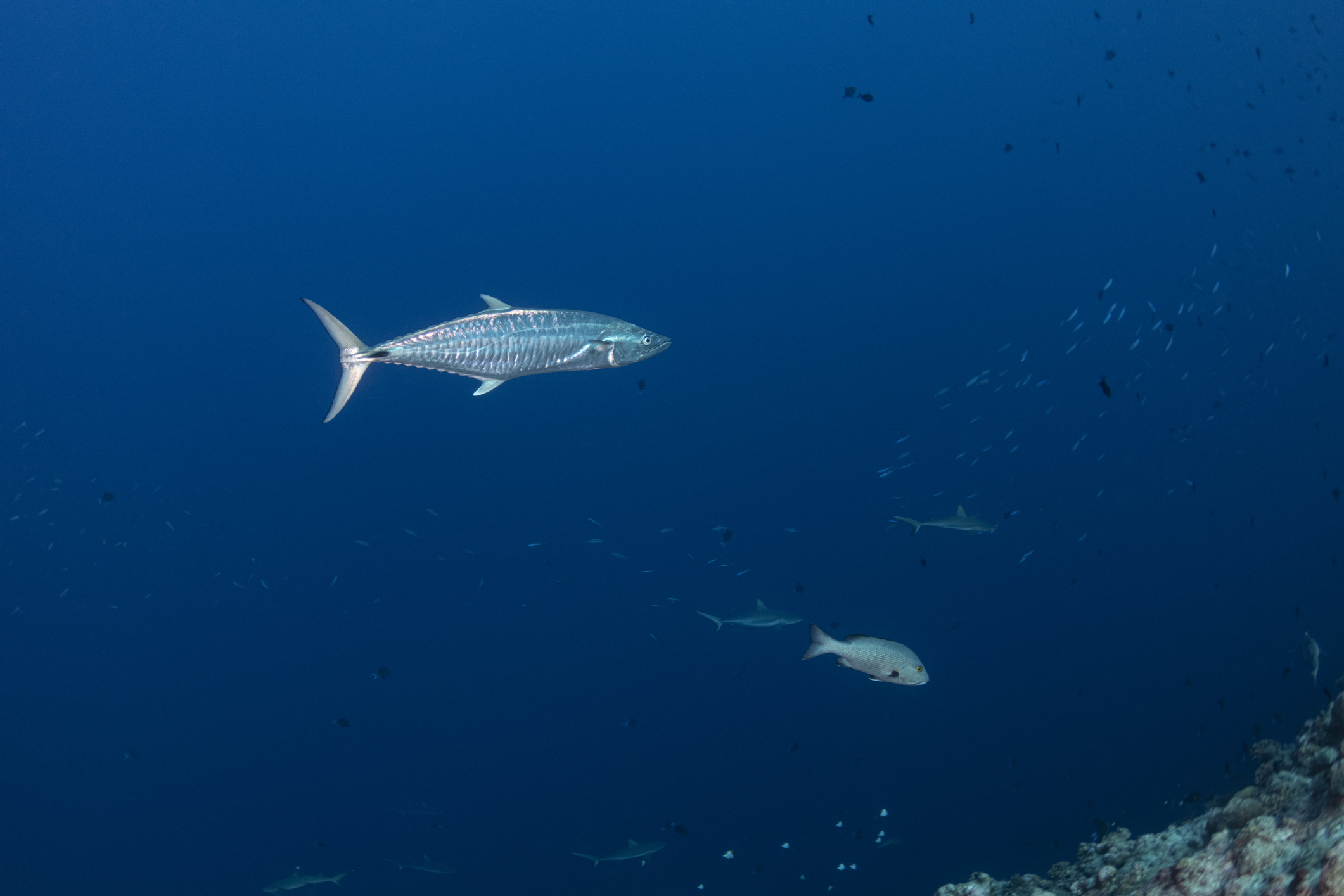 The coastal waters of North Carolina are teaming with a laundry list of native fish, including flounder, bass, spots, and king mackerel. In fact, Oak Island is a renowned destination for trophy king mackerel fishing and is home of the annual U.S. Open King Mackerel Tournament.
If you'd like to see these beauties up close and personal, the Oak Island and Southport area offers an abundance of boat and fishing charters. Alternatively, you can visit the NC Aquarium at Fort Fisher to view and learn more about native North Carolina fish species.
Your Guide to the Oak Island Area
We've got all the details on Oak Island and Southport in our area guide. Daydream about all the wildlife you'll see your next adventure with Margaret Rudd.